Everything for Kids on Phillip Island


There are so many attractions and activities for kids on Phillip Island, it is no wonder it is such a popular holiday destination for families.
Although some attractions have entry charges, there are lots of things kids can do for free – a bonus for young families!
I have aimed this information at children up to around 12 years old, although of course teenagers will also enjoy these activities.
If you would like to print this page, click on the button at the bottom.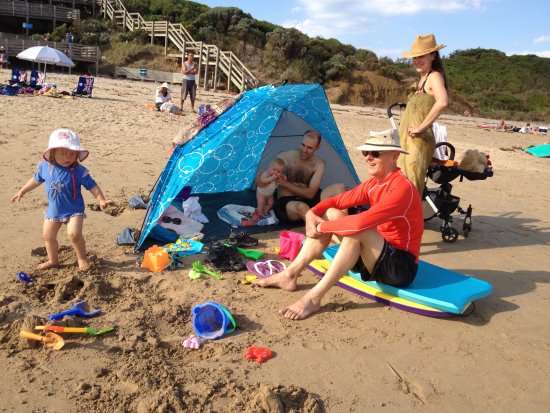 Free Activities

In summer Phillip Island beaches are a hive of activity.
Parking is free at all beaches but spaces are limited so you may need to arrive early to get a spot.
Some beaches are accessed only by stairs however Smiths Beach has a ramp for prams and wheelchairs.
Some family beaches such as Smiths Beach offer fantastic rock pool rambling at low tide.
A holiday at the beach must have shell collecting expeditions. Children love  beachcombing and bringing home their treasures.

North facing beaches such as Cowes are protected and are more suitable for toddlers as the waves are small and gentle – a great introduction to the sea.
Phillip Island Nature Parks runs a terrific Summer Holidays Activity Program for kids on Phillip Island.
Included in the program are rock pool rambles, koala viewing, bush tucker and indigenous lore plus related activities.
Night time prowls looking for wildlife are also fun! And the best thing is the cost is minimal.

Some activities are also great for adults - I have done several!
Click on What's On at ...

www.penguins.org.au
For kids on Phillip Island there are several child-friendly walks.
Churchill Island has two walks. Although a fee is charged for entry to the heritage farm, the walks are free.
Oswin Roberts Reserve has three walks, mostly suitable for prams. Early in the morning is a good time to spot wallabies out feeding but walkers need to be quiet so not to frighten them off.
Swan Lake is a great walk for kids – not too far and mostly shaded by trees. Although a bit sandy in parts it is ok for prams.  It is a great place to see an echidna plus lots of birdlife from the bird hide at the end of the path.
The Mangrove Walk at Rhyll is fun for kids - see how many crabs they can see!
For those children old enough to ride a bike there are a couple of great bike paths. Try the one from Cowes out towards Woolamai or at Oswin Roberts Reserve where there is a chance to spot some wallabies.
A ride with a difference is to cruise on your bicycle around the 4.4 kilometre grand prix track. Dates will be published at the start of the summer holidays.

If you aren't bringing your own bikes, bike hire is available on the island.

The Nobbies Centre has free entry and interesting, educational displays. Telescopes outside are coin operated.
There are several boardwalks which are pram friendly – children may see penguins under the boardwalks during moulting season.
The pelican feeding at San Remo is on every day at noon and is a wonderful opportunity for children to see these magnificent birds up close.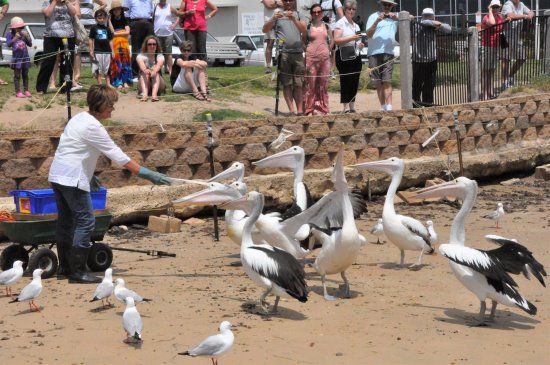 Feeding the Pelicans at San Remo Foreshore

Cowes Library (closed due to re-development) in Thompson Avenue offers all sorts of activities – games, books, and computers – for some quiet time.
Story Time is every Tuesday 11.00am to 11.30am and Baby Rhyme Time is from 10.30am to 11.00am every Thursday.
The library is open Tuesday to Friday 10am to 6pm, Saturday 10am to 1pm.
Ring the bells in the Town Square outside.
A new addition to Phillip Island is the sport of Frisbee Golf (also known as disc golf). A nine-hole course has been established at Blue Gum Reserve in Dunsmore Road, Cowes.
Frisbees are used instead of golf balls, and like golf, there are various obstacles such as trees, to test your skill.
The object is to get your frisbee into the metal basket with the least number of throws.

Suitable for all ages, Frisbee Golf is free, with frisbees available from Phillip Island Library and Cowes Visitor Information Centre.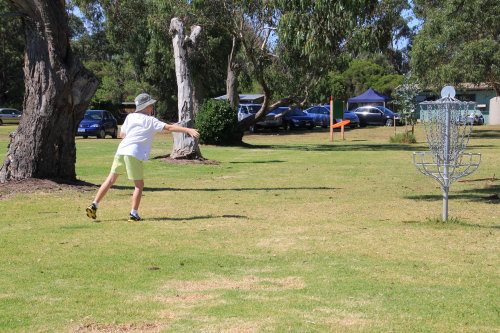 Frisbee Golf at Blue Gum Reserve, Cowes

On the island there are lots of public barbeques available for a family picnic – most in shady, scenic locations.
For the younger kids on Phillip Island most towns have a playground:
Cowes: Erehwon Point, The Esplanade (toilets, electric bbq's, picnic tables, shelters), Recreation Reserve, Chapel Street (toilets)
Ventnor: end of Ventnor Beach Road (toilets, picnic tables)
Smiths Beach: Mary Mitchell Reserve, Beachcomber Avenue
Wimbledon Heights: Hallway Drive
Sunset Strip: end of service road off Bermagui Court (picnic tables, shelter, table tennis table)

Woolamai: Sunnyside Park, Sunnyside Avenue
Newhaven: Cnr Phillip Island Road and Forrest Avenue (toilets, picnic tables, electric bbq's, shelter)
Rhyll: Rhyll Foreshore, Beach Road (toilets, electric bbq's, picnic tables): Rhyll Park, Lock Road (toilets, electric bbq's, shelter, picnic tables)
San Remo: Marine Parade (toilets, electric bbq's, shelter, picnic tables): Lions Park, Back Beach Road (toilets, electric bbq's, shelter, picnic tables)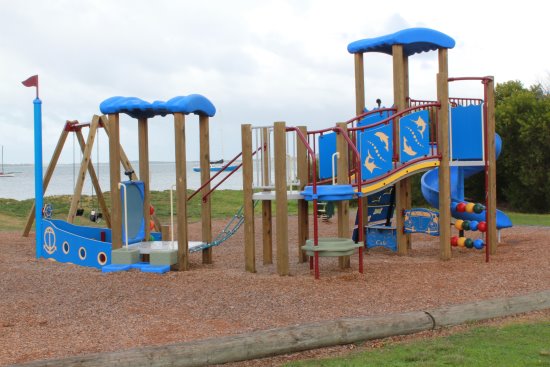 Rhyll Children's Playground
For the budding skater, there is a skate parks, one at Cowes Recreation Reserve, Chapel Street and one at Newhaven Recreation Reserve. The Newhaven Skate Ramp was closed in 2014 due to safety concerns but has now been totally renovated with a new steel surface, handrails and platforms.

For kids on Phillip Island two of the most popular attractions are the penguin parade and Koala Conservation Reserve.
Attractions
Entry to attractions such as the Penguin Parade, Koala Conservation Reserve and Churchill Island is by fee.
Penguins come ashore at dusk therefore during summer they arrive around 9.00pm and around 6.00pm in winter.
However if the penguin arrival time doesn't suit your child's sleep time, another option is to visit the Penguin Parade Visitor Centre, open until 3.00pm for non-parade customers.
Entry to the visitor is free and there is the opportunity to see penguins in their burrows via viewing boxes.
Phillip Island Wildlife Park offers children the chance to get up close to many species of Australian animals.
Bags of food can be purchased to feed the wallabies and kangaroos which hop around among visitors.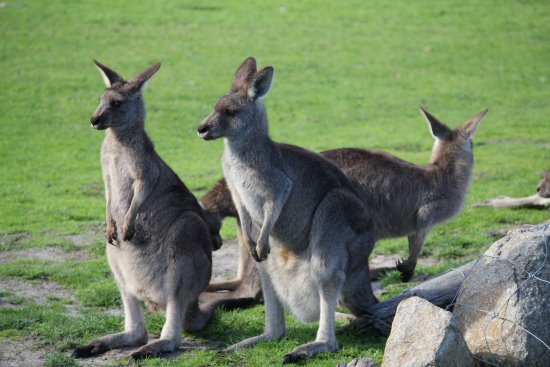 Kids on Phillip Island Can Feed the Kangaroos at Phillip Island Wildlife Park

Surf lessons are available – Island Surfboards offer lessons for children over 8 years at Smiths Beach.
Click here for other fun attractions, plus flights and cruises.
Child Friendly Dining

There are several child-friendly restaurants for kids on Phillip Island with lots of great food options for children.
Cheeky Goose Licensed Family Cafe has a great atmosphere for adults and children and has a special "Gosling Menu" for littlies.

Pino's in Thompson Avenue has a comprehensive menu for pasta and pizza – always popular with children.
For those who like Mexican, try Tex Mex, it's very child friendly.
If you prefer take-aways, I love Kristos on The Esplanade – great food with a Greek theme, including family packs.
For dining options go to:
Phillip Island Restaurants and Best Phillip Island Take-Away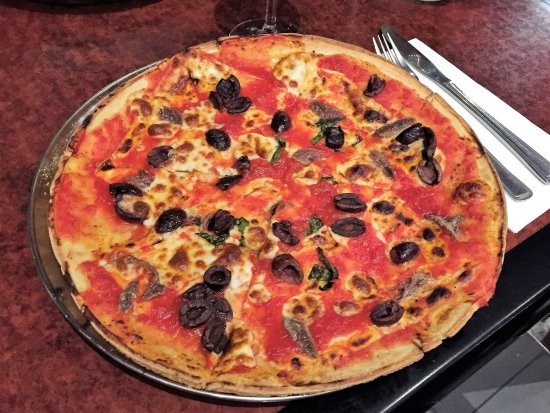 Return to Top
Return to Home Page from Kids on Phillip Island
Keep in touch - sign up for my free newsletter!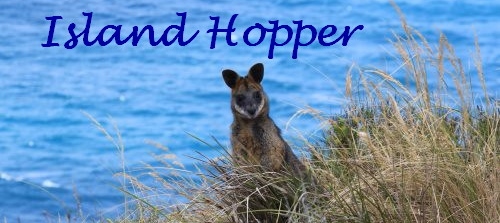 ---
---
     About Me     Contact Me   Site Map    Privacy Policy

---
Copyright 2011-2023 phillip-island-balcony.com
All Rights Reserved