"Island Hopper": Get My Monthly Email Newsletter With Latest Phillip Island Updates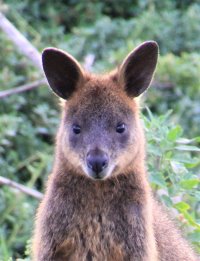 In today's world there are so many travel choices.
One travel gem is Phillip Island, a small island off a somewhat bigger island - Australia!
Plus just off Phillip Island is tiny, but wonderful, Churchill Island!
Become an island hopper!
At phillip-island-balcony we are giving away a re-usable hot drink cup. Sign up for Island Hopper and a cup is yours!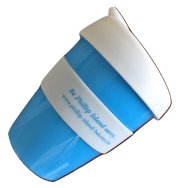 Just fill in the form below and join the ranks of Phillip Island savvy people!

Hop from one island to the other with Island Hopper, a FREE monthly e-zine that keeps you up to date with what is happening on Phillip Island plus some travel inspirations for the surrounding area of South Gippsland - just a day trip away!

Don't miss major events. Or maybe you want to know where the most secluded beaches are. Or want some information on island wildlife.... You will find it all here.
Each newsletter will usually focus on a that month's major event on Phillip Island, a restaurant or winery review, plus an article about a lesser known aspect of the island.
Included will be information you won't find anywhere else, not even on my website!

Subscribe NOW for news and information from a local, someone who knows the island, and who can make your holiday so enjoyable you will want to return again and again!
Island Hopper comes to your mailbox around the start of every month, bringing you valuable and interesting information about Phillip Island.
Hop on!
I guarantee your email address is totally secure and will not be used for any other purpose than sending my e-zine to you.
If you want to unsubscribe, that is easy. Just click on the link at the bottom of the e-zine.
You may notice a Canadian address at the bottom of your subscription information. An address is required by law, so my website server allows me to use theirs instead of publishing my personal details to the world. Be rest assured that I do live on and know Phillip Island, Australia!

Want to see back issues? Click here 

Return to Home Page
Return to Top
Keep in touch - sign up for my free newsletter!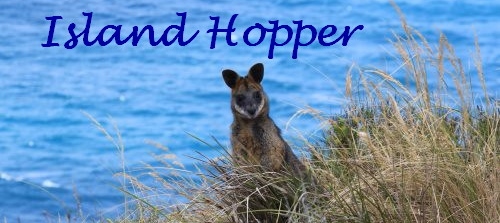 ---
---
     About Me     Contact Me   Site Map    Privacy Policy

---
Copyright 2011-2023 phillip-island-balcony.com
All Rights Reserved