Phillip Island Water Activities

When you think of Phillip Island water activities, surfing immediately springs to mind.
But in its sheltered bays and inlets there are other options to make the most of this special island.
From sea kayaking along the stunning coastline to some family fun with aquabikes off a sheltered beach, there are a lot water-based activities for visitors.
Fishing is a very popular local pastime - whether off the beach or jetty, or in a boat out on Westernport Bay.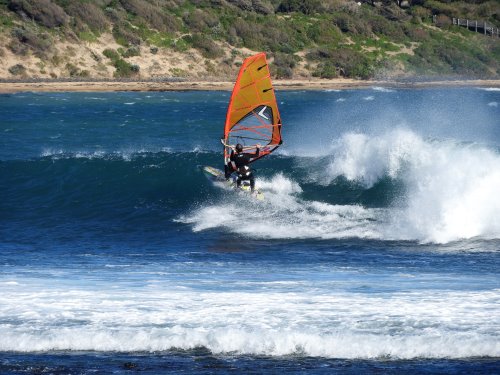 Windsurfing At Flynns Beach, Phillip Island

Outthere Outdoor Activities

Outthere Outdoor Activities offers surfing lessons, kayak tours, stingray snorkelling, body boarding, mountain biking, and guided walks. 
All activities can be organised to fit your schedule, taking into account winds and tides if relevant, and level of fitness.
Get up close with a stingray snorkelling adventure.

Read here about my kayaking Rhyll Inlet tour with Outthere.

For more info go to
www.outthere.net.au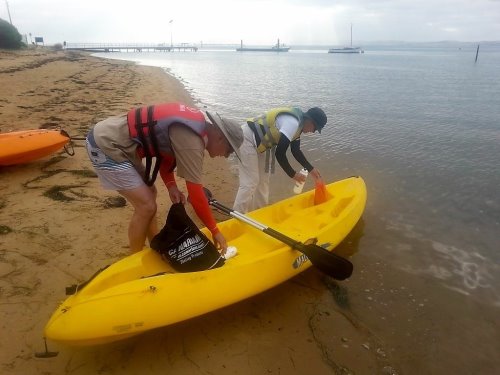 Getting Ready To Kayak Rhyll Inlet
Phillip Island Flyboarding

(Closed)

This exciting new water activity has hit Phillip Island.
Since being invented in 2012 it has taken over as a popular, adrenalin-charged sport.
Amazing to try and equally amazing to just watch!
For more information click here Phillip Island flyboarding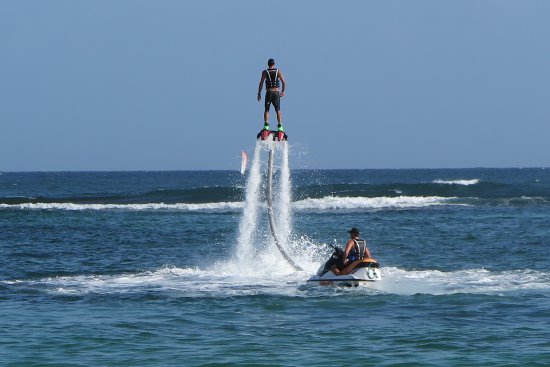 (photo courtesy of Phillip Island Flyboard)

Pioneer Kayaking

Challenge yourself with a sea kayaking tour with Pioneer Kayaking.
Get a new perspective on Phillip Island with tours up close to the spectacular coast of Cape Woolamai, Rhyll Inlet, Churchill Island and Cowes.
For more info go to
www.pioneerkayaking.com.au
Phillip Island Aquabikes and Watercraft Rentals

Phillip Island Aquabikes and Watercraft Rentals is located at Erehwon Point on Cowes Beach.  
For lots of family fun there are aquabikes, paddle boards, stand up boards and other water craft.
Look for them every day during the summer holidays, weather permitting.
For more info go to
www.island-aquarentals.com.au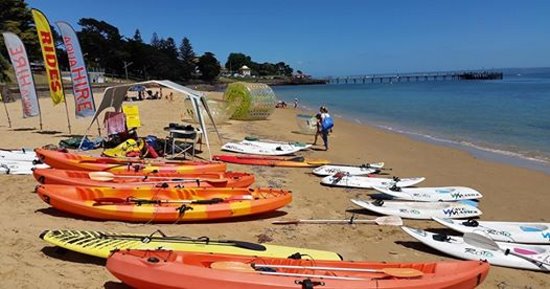 Phillip Island Water Activities at Cowes Beach

Island Surfboards

Phillip Island water activities would not be complete without surfing.
Beginning in 1969, Island Surfboards is an island institution.
Surf lessons are based at beginner-friendly Smiths Beach and are suitable for any level, from beginner to expert.
Drop into their shop at Smiths Beach.

For more info go to
www.islandsurfboards.com.au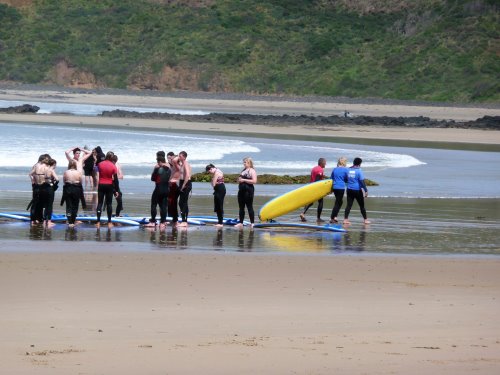 Surf Lesson at Smiths Beach, Phillip Island
Woolamai Beach Surf Life Saving Club

The WBSLSC Nippers program is one of the most popular in Victoria, with up to 400 children taking part during the summer months.
The clubhouse is at Woolamai Beach but activities venues can change depending on weather conditions. Participants learn about surf life saving with activities in and out of the water.
For more info go to
www.woolamaibeach.org.au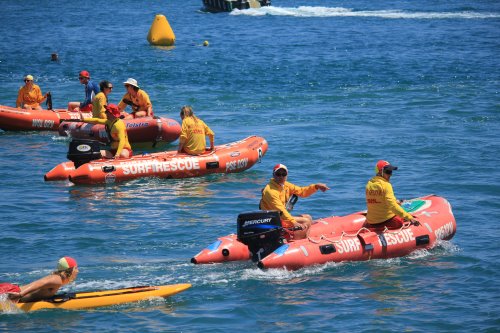 WBSLSC at the San Remo Channel Challenge Event
Cowes Yacht Club

Cowes Yacht Club is situated on a north facing beach near the centre of Cowes, Phillip Island.
During the summer months there is a program of races for off-the-beach and trailable boats - visiting sailors are welcome.

 In January each year there is a Discover Sailing Program for children ("Tackers") aged years 7-12, learning to sail in Optis and Pacers.
There is also a program for adults wishing to learn how to sail.
For more info go to
www.cowesyachtclub.com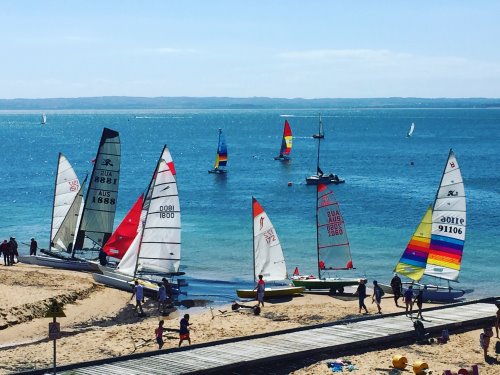 Sailing at Cowes Yacht Club
Return to Top
Return to Home Page

Keep in touch - sign up for my free newsletter!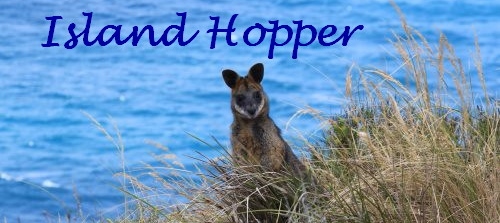 ---
---
     About Me     Contact Me   Site Map    Privacy Policy

---
Copyright 2011-2023 phillip-island-balcony.com
All Rights Reserved