Testimonials
I love happy visitors!
But don't just take my word for it, let my visitors do the talking and read what they are saying about my website!
You have to admit it - these are some satisfied customers...

---
"Thanks for your website - very informative"
Christine

---
"Thank you for your site. Love your info"
Eric
---
"Thanks for your great website"
 Mary
---
"I just thought I'd send you a quick note to say congrats and thank you for putting together a great website about Phillip Island. Your hard work is very much appreciated".
Scott
---
"I am impressed with the detail of your exploring and the quality of your website"
 Peter
"What I liked about your website was that it was very informative - obviously written by a person with local knowledge, but also unbiased, not a promotional tool for pushing particular local commercial ventures"
Philip
---
"Hi, Love your website!"
Michael
"Wow what a great site!  Can't believe I haven't found it before. Your site covers everything"
Rob
---
"Excellent report on the bike trail from Wonthaggi to the island - exactly what I was looking for. Your report has given me pretty much all the info I need."
Mike

---
---
"We went for a few days over school holidays,  your website was very helpful."
Colleen

---
---
Return to Top
Return to About Me page
Return to Home Page

Keep in touch - sign up for my free newsletter!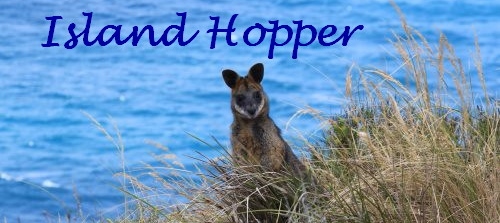 ---
---
     About Me     Contact Me   Site Map    Privacy Policy

---
Copyright 2011-2023 phillip-island-balcony.com
All Rights Reserved