Top Phillip Island Fun Attractions
For your next holiday, Phillip Island fun attractions are a must, especially for families.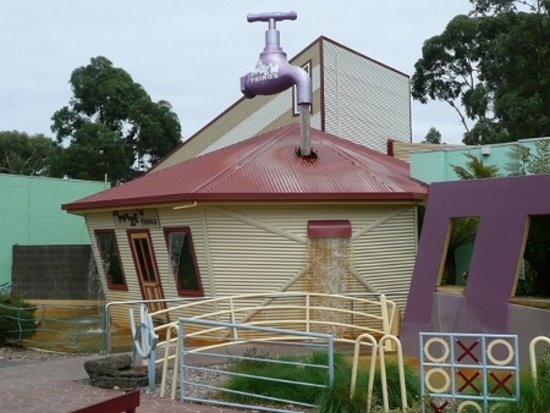 Illusions at Amaze 'N Things
From the adrenalin-rush of a "hot lap" at the Phillip Island Circuit to the peaceful pastime of relaxing by a lake waiting for the fish to bite, the island has it all.
Mini golf is a holiday institution and there are two great courses to "drive" you to distraction!

Make your own custom-designed chocolate at the Phillip Island Chocolate Factory.
Or just drool at the chocolate waterfall!

At Amaze 'N Things your brain will be teased and bamboozled by puzzles and illusions.
Children can enjoy activities from horse riding to tenpin bowling - there are so many choices of Phillip Island fun attractions to make your stay super enjoyable!
---

Phillip Island Circuit

The Phillip Island Circuit, with great views over Bass Strait, is the home of motor racing in Australia. World Superbikes, MotoGP, V8 and even classic cars enjoy this famous track.
Many major events are scheduled during the year.
Visitors can experience, among other things, go karting, hot laps, tours, slot cars and displays.
Read more about Phillip Island Circuit here.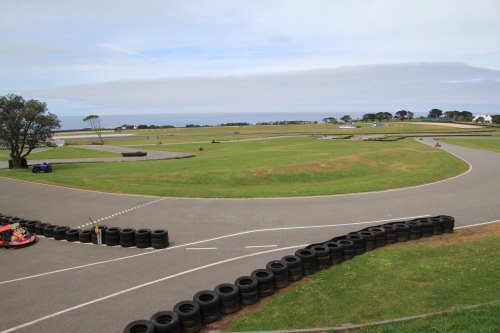 Go Kart Track at Phillip Island Circuit

---
Amaze 'N Things
Prepare to be amazed by the magic, maze and mind bending mayhem at Amaze 'N Things!
Then test yourself at mini golf and the challenge of the SkyTrail.
Read more about Amaze N Things here

---
Phillip Island Chocolate Factory
Immerse yourself in the luscious world of chocolate at the Phillip Island Chocolate Factory.
Learn the origins of this delicious product and make your own customised chocolate bar!
Read more about Phillip Island Chocolate Factory here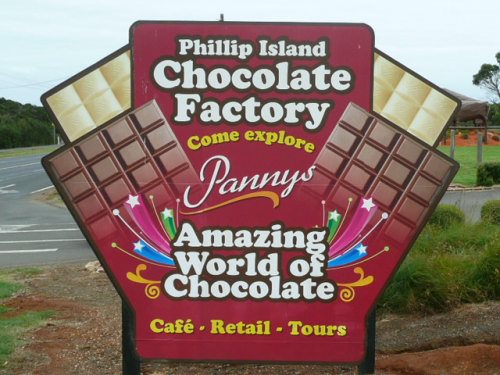 ---
Bimbadeen Phillip Island

NOTE: The farm is now closed for tours but the Retreat Accommodation is still available.

Bimbadeen is a working farm, producing Black Angus cattle, free range eggs and honey.
Visitors can take a farm tour to see and also take part in the daily life of a farm. There is the opportunity to hand feed animals such as Freddy and Eddy, the farm alpacas, and to collect the eggs from the Isa Brown hens.
Read more about Bimbadeen here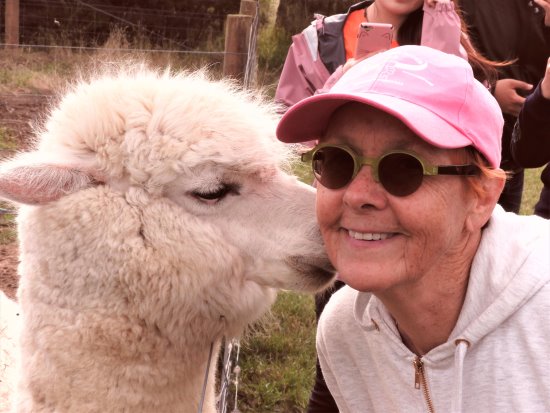 Straight From the Alpaca's Mouth at Bimbadeen!
---
Clip n Climb
Clip n Climb is a great concept in indoor climbing.
Situated in Industrial Way, Cowes, the facility comprises 30 walls of various degrees of difficulty.
The 10 metre high walls are visually stunning with their amazing colour schemes and crazy patterns.
Climbs are suitable for children as well as adults which makes for a fun family outing.
Each session begins with a 15 minute briefing on safety and climbing protocol and climbers will be fitted with a safety harness. Experienced staff will be in the climbing area at all times to supervise and assist.
Wear soft shoes such as sneakers and comfortable clothes - there is a lot of reaching and stretching involved!

There are two cafes, one downstairs and one on the upper level - a great vantage point to watch the activity!
Visitors are requested to book online as an online waiver form is required to be completed, and also to avoid disappointment.

Clip n Climb is open during Victorian school holidays Monday to Sunday from 10.00am to 4.00pm last climb. Other times Friday to Sunday from 10.00am to 4.00pm last climb.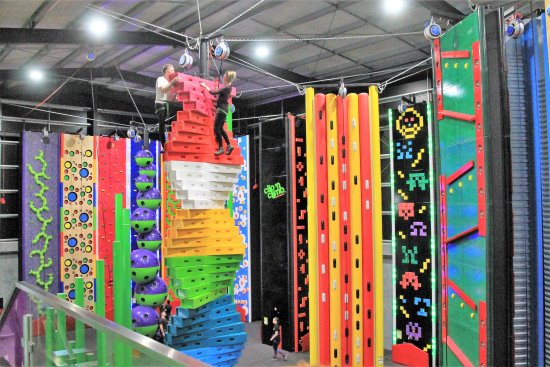 Test Your Climbing Skills at Clip n Climb
---
Phillip Island Ten Pin Bowling
96/91 Settlement Road, Cowes
☎ (03) 5952 3977

No need to worry about how to entertain the whole family when it rains, visit the Phillip Island Ten Pin Bowling & Entertainment Centre.
Recently our family went for a game. The 4 and 8 year olds played "bumper" bowls, where the ball is rolled down a mobile frame and barriers come up so the ball doesn't roll into the gutter. How I wish that was an option for not very skilled adults!
The 2 year old was happy playing in the enclosed "pups" play area while the other family members tested their bowling skills.

Ten pin bowling is available for all standards so even if you haven't tried it before, give it a go! There is a league competition for the more serious bowler.
Children from age 5 plus can amuse themselves in the Lazer Zone - a dark maze where the aim is to tag opponents.
Pool tables and arcade games offer hours of entertainment.

For a celebration with a difference, children's birthday parties are also catered for.

The complex is air conditioned and has a licensed cafe/bar with a screen to watch major sporting events.
Open Monday 10.00am to 5.00pm, closed Tuesday, Wednesday 10.00am to 10.00pm, Thursday to Saturday 10.00am to 9.30pm, Sunday 10.00am to 5.00pm.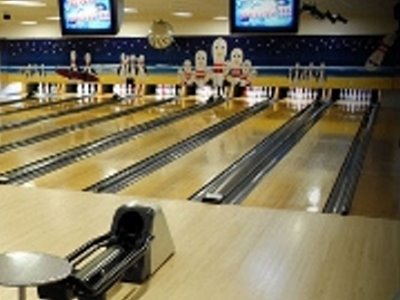 ---
Phillip Island Horse Riding
Cnr Phillip Island Road and Ventnor Road, Cowes
☎ 0410 277 723
All rides are fully supervised by trained staff, with safety helmets provided.
Horses are suitable for all types of riders, with ponies available for small children.
A Phillip Island fun attraction with a difference!
Group discounts available.
---
Grumpy's
152 Thompson Avenue, Cowes
☎ (03) 5952 3060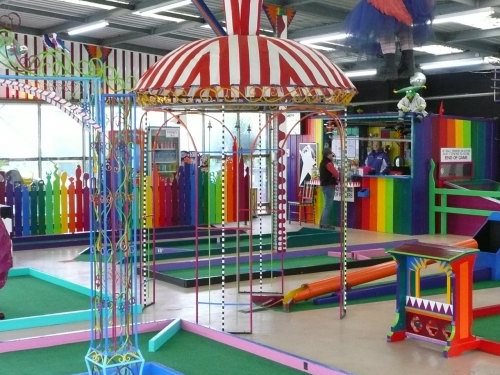 Grumpy's - An Enduring Phillip Island Fun Attraction

The whimsically painted  18 hole crazy golf course is delightful and under cover so no problems if it's raining!
Prices - adults $13 and child $11 (guide only).

Open from 10.00am  to 5.00pm on weekends and school holidays.
---
Island Summer Carnival

Corner of Phillip Island Road and Ventnor Roads.

One of the stalwart attractions for fun on Phillip Island during the summer holidays is the Island Summer Carnival.
From a small operation it now has all the big rides such as Kamikaze, Midnight Madness and Space Roller.
For slightly less terrifying rides there are the old favourites, Dodgem Cars and the Cha-Cha.
For children there are lots of rides including train rides, dragon coaster and flying airplanes. Plus a jumping castle with slides.
Phillip Island Fun Attraction - the Summer Carnival

For all the family there are the traditional sideshow alley games such as the Laughing Clowns.
Carnival food favourites such as fairy floss, hot dogs and toffee apples are available.
As well as fireworks on Australia Day, there are other invited attractions such as snake handlers, Big Trucks and Mini FX Team.
The fairground operates between Boxing Day December 26 and Australia Day January 26 and is open from 6.00pm to 11.00pm nightly.
---
Phillip Island Observatory -
CLOSED
Here's a chance to do some real stargazing! No, not celebrities, but actual stars, planets, nebulae and much more.
The Phillip Island Observatory is situated at Rhyll, where the lack of light pollution means almost perfect conditions for scanning the night skies.
Apart from the observatory, there is also a planetarium, where visitors can be immersed in the wonders of the universe.
Read more on Phillip Island Observatory here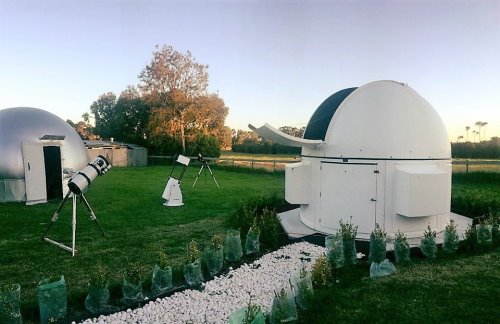 ---
Return to Top
Return to Home Page from Phillip Island Fun Attractions

Keep in touch - sign up for my free newsletter!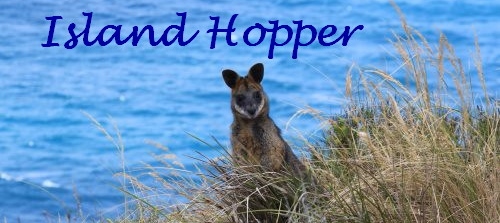 ---
---
     About Me     Contact Me   Site Map    Privacy Policy

---
Copyright 2011-2023 phillip-island-balcony.com
All Rights Reserved