Phillip Island Wineries
There are two Phillip Island wineries - Purple Hen Wines on the east side and the Phillip Island Winery near the south coast.
Classified as in the Gippsland region, the wines are cool-climate.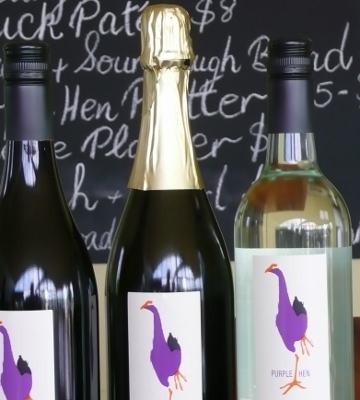 Both wineries are located in picturesque settings and offer not only wine tastings but also food and cellar door.
Add them to your winery tour of the increasingly popular Gippsland wine producing area.

Purple Hen Wines

Named after a local water bird, Purple Hen Wines in McFees Road, Rhyll, has lovely views over Western Port Bay to the mainland - a perfect setting for a leisurely afternoon of wine tasting.
The cellar door and tasting room was opened in 2006.
Décor is contemporary, with full length windows making the most of the views.
The winery is very successful at the Gippsland Wine Show, consistently winning many medals.
Purple Hen wines have also been successful at the Royal Melbourne Show - confirmation of the quality of wine produced by the winery.
Apart from wine, food and coffee is available – choose from the blackboard menu.
There are snacks such as nuts, olives or dips, or settle in with your favourite wine and a platter of cheeses, dolmades and char grilled vegetables accompanied with cottage-style bread.
At the 2016 Gippsland Wine Awards, Purple Hen won the Baw Baw Shire Best Wine Award for its 2015 Pinot Noir - congratulations!

If you prefer, sit outside under umbrellas or at a table under a shady eucalypt. In winter, relax by the wood fire.
Vines cover 4.7 hectares – mainly pinot noir and chardonnay, but also shiraz, merlot, cabernet sauvignon, sauvignon blanc and viognier.
Open weekends between 12noon and 5.00pm.
Purple Hen Winery in autumn

Phillip Island Winery

At Berrys Beach Road, Ventnor, on the south side of the island, this winery is a delightful place to spend a few lazy hours.
The tasting and cellar door sales are in a pretty setting among gardens, with spectacular views to Bass Strait. Decor is country cottage.
Buy estate wines made from grapes from their own island vineyard or others which are blended with grapes on the mainland.
Varieties include chardonnay, sauvignon blanc, merlot, pinot noir, rose, cabernet sauvignon, cabernet merlot, and shiraz, plus a dessert wine.
The winery is now under new management and will be closed for renovations until October 2018.

A good selection of platters and snacks is available, including gluten-free. Ensconce yourself in "Poet's Corner" with a glass of wine and tasty plate.
Or stretch out on the sofas and enjoy live music by Tim, who sings covers from Bob Dylan to Leonard Cohen.
Local Gippsland cheeses are available for purchase, as well as other gourmet goodies.
Open during summer from 11.00am to 6.00pm daily. After Easter, open Friday to Monday only.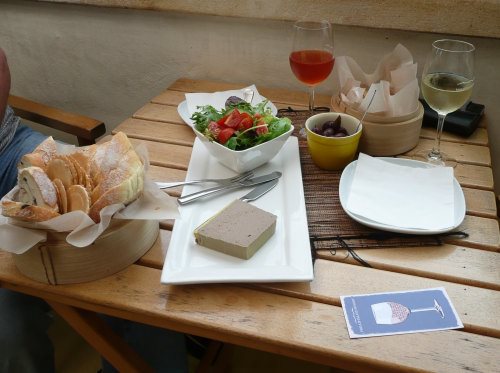 Return to Top
Return to Home Page from Phillip Island Wineries
---
Keep in touch - sign up for my free newsletter!

---
---
     About Me     Contact Me   Site Map    Privacy Policy

---
Copyright 2011-2018 phillip-island-balcony.com
All Rights Reserved