Phillip Island Balcony Blog
The Phillip Island Blog is about Phillip Island. It...
• lets you know whenever any new Web pages appear on my Phillip Island Balcony website
• keeps you up-to-date with other postings (such as the latest restaurant review)
• gives you news about upcoming Phillip Island events and happenings
To subscribe to my Phillip Island blog (no e-mail address necessary), RIGHT-click on the orange RSS button and then copy-and-paste the URL of this site's RSS feed into your RSS reader.
OR...
Click on the Follow or My Yahoo! button if you keep a personalized home page there. Follow their instructions.
Mar 21, 2023
Around French Island Catamaran Challenge
This coming Saturday watch the start of the Around French Island Catamaran Challenge. This spectacular decades-old signature event is a stunning sight from the Cowes waterfront...
Keep in touch - sign up for my free newsletter!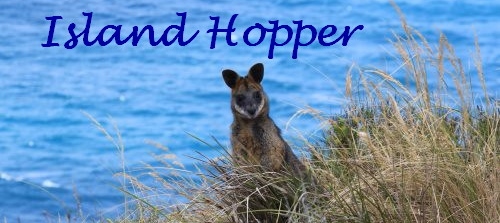 ---
---
     About Me     Contact Me   Site Map    Privacy Policy

---
Copyright 2011-2023 phillip-island-balcony.com
All Rights Reserved