Phillip Island Penguin Parade
The penguin parade is each night at sundown. This occurs around 9.00pm in summer and earlier, around 6.00pm, in winter.
If you have toddlers the winter viewing time might be more convenient but of course, colder!
The little penguins begin to mass off the beach at dusk and then start to waddle ashore. They collect in small groups before the dash to their burrows.
Remember that any sort of photography (with or without flash) or filming/video of the little penguin is prohibited.
During the winter it is very cold at night so make sure you wear very warm clothes, including a hat, and bring a blanket to wrap around you. Carry a jacket in summer just in case the breeze is cool.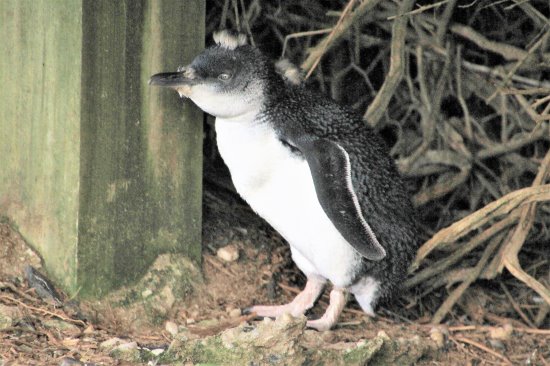 Little penguin during moulting season

The penguins come ashore after dark to escape predators.
The number arriving each night varies depending on the season. For example, during the moulting season they cannot go into the sea until they have their new feathers. Therefore numbers are lower.

Even if you can't get close at the tiered viewing platforms, take time to see the penguins up close from the boardwalks as they find their way to their burrows.
It is fun to watch their antics and listen to their yapping as they interact with each other!
Apart from general admission (cost $24.50), there are several packages available for more intimate penguin experiences.
A new feature is the Penguin Plus ($47.20) and Underground viewing experience ($60), opened in 2015.
Note: all prices are subject to change, use as a guide only.

A long boardwalk connects the viewing areas to the main boardwalk from the visitor centre.
Both these options give visitors very close penguin viewing.
Another advantage is that visitors do not need to arrive early to get a good viewing spot. Thirty minutes before for the Underground is fine.

Penguin Plus is a 300 seat multi level platform situated low among the surrounding landscape.
The Underground viewing experience is limited to 70 visitors.
It incorporates a curved 25 metre viewing window. This minimalises impact on the penguins while maximising the viewing experience for visitors.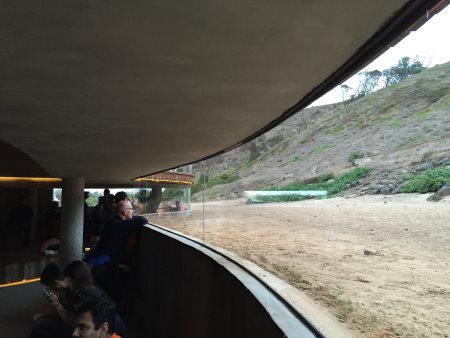 Underground viewing experience at the Penguin Parade

With the Underground you are at ground level, face to face with the penguins as they waddle past.
Although they are generally intent on reaching their burrows, some stop to look with curiosity at the viewers - delightful!
Rangers give talks about penguins and the night I was there, visitors could touch a stuffed penguin to get an understanding of how their feathers keep them waterproof.
Included in the admittance is a hot or cold drink at the cafe - enjoy a coffee while you wait for the penguins to arrive!

This option is a great one in cold or wet weather!

The Ultimate Adventure Tour is for no more than 10 people (over 16 years of age) and viewing is from a beach away from the main parade. Visitors can use night vision scopes to observe the little penguins. This tour is ranger-guided and costs from $80.
There are also a VIP Tour, Ranger Guided Tour, Penguin Plus, Penguin Research Tour and Aboriginal Heritage Tour.

For Penguin Parade bookings go to www.penguins.org.au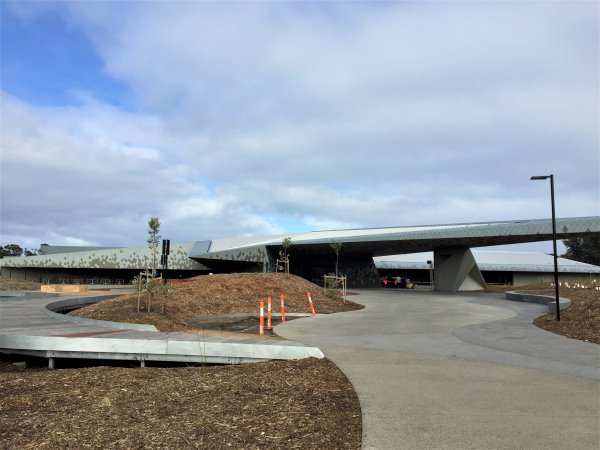 Penguin Parade Visitor Centre
It's well worth allowing some time to explore the visitor centre.
Displays cover the world's penguins, predators, general penguin information and life cycle.
Learn how rangers track individual penguins and be amazed with how far they travel in search of food.
A wonderful touch is the nesting viewing boxes. Look through the small glass window directly into the burrow - this is a great option for children if you are visiting in the summer and penguin arrival time is too late for the littlies.
Once when I visited, it was moulting season and burrows were covered with feathers, some occupied by shaggy-looking penguins!
Before the parade check to see who isn't home then, after the parade, see who has returned!

The centre has a ticket office, café, restaurant, toilets and theatrette, plus two shops selling penguin-themed souvenirs and other Australiana.
The restaurant looks directly out on to rehabilitated penguin habitat - watch for penguins returning as you dine!

The grounds around the vistor centre are home to lots of birds.
Cape Barren geese, masked lapwings and purple hen are common sightings grazing on the landscaped areas and the grassy areas near the boardwalks.
After the penguin parade, check under your car before you leave - just in case a penguin is sheltering there!

Access to the penguin parade is mainly by private car or tour bus. There is no public transport however you can arrange for the local taxi in Cowes to take and pick you up if you have no other means of getting there.
Admission to the visitor centre is free.
For Little Penguin Facts click here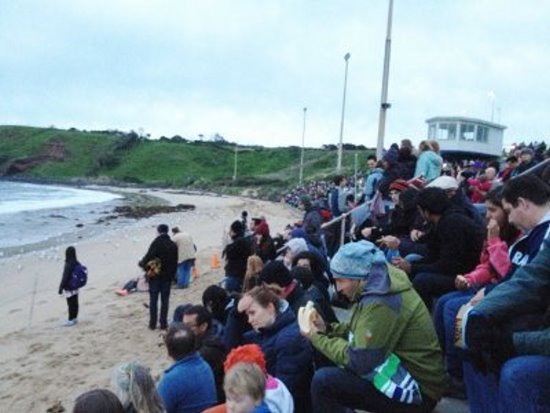 Waiting for the parade to begin!
Return to Top
Return to Phillip Island Nature from Penguin Parade
Return to Home Page

Keep in touch - sign up for my free newsletter!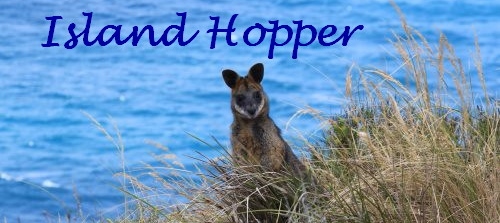 ---
---
     About Me     Contact Me   Site Map    Privacy Policy

---
Copyright 2011-2022 phillip-island-balcony.com
All Rights Reserved