Phillip Island Wildlife Park

The privately owned Phillip Island Wildlife Park, set over 60 acres, is a wonderful option for children or visitors from overseas.
If you are time pressed and want to view as many of Australia's native birds and animals as possible this park is for you!
Included in admission is a bag of animal food, suitable for wallabies and kangaroos.
Please observe signs regarding the feeding of animals.
Enjoy Feeding the Kangaroos at Phillip Island Wildlife Park

Lots of kangaroos and wallabies roam the park and are happy to eat from your hand!
The kangaroos are Eastern Greys and Red. The Red kangaroo is the largest of the kangaroo family. They are very happy to come up to you to nibble some food from your hand.

Other unique Australian animals include koalas, echidnas and Tasmanian devils.
Visitors can get quite close to most animals to get some great photos, a wonderful memento.
Sweet little Palma wallabies and pademelons - not to be confused with Phillip Island's native swamp wallabies! - slowly lope around quite insouciant to visitors.
There are some that are pushy though and demand some food!

There are aviaries with birds such as emu, cassowary and eagles, all easily viewed.
I am not a fan of birds in cages but for international visitors it is a good chance to see these amazing birds.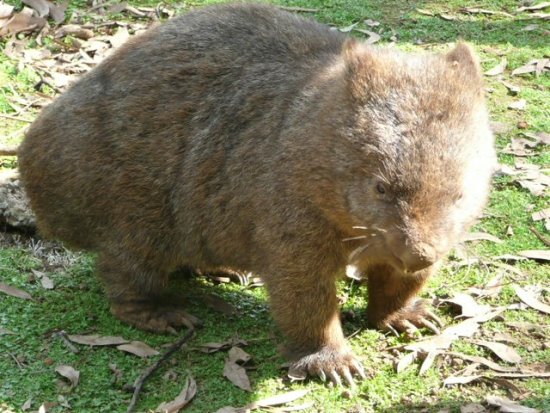 Bare-nosed Wombat

Check out the reptile house to identify Australian snakes.
Don't panic though! - the only snake on Phillip Island is the Copperhead. It is poisonous but at least it's the only one!

Located just two kilometres from the township of Cowes on Phillip Island Road, this is an exciting and fun nature experience for children and adults alike.
Open Friday to Tuesday from 11.00am to 5.00pm (closed Wednesday and Thursday and Christmas Day).
Tickets: Adult $19, child $9, family $50 (guide only).
Free on-site parking is included, and there are snacks available to purchase plus a gift shop.

Return to Top
Return to phillip Island Nature from Phillip Island Wildlife Park
Return to Home Page

Keep in touch - sign up for my free newsletter!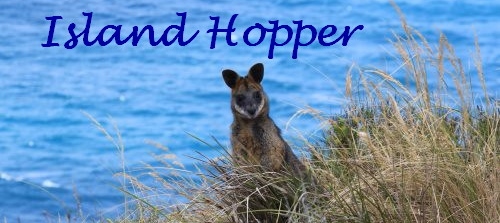 ---
---
     About Me     Contact Me   Site Map    Privacy Policy

---
Copyright 2011-2023 phillip-island-balcony.com
All Rights Reserved