Phillip Island Circuit

Back Beach Road, Phillip Island
☎ (03) 5952 9400
The iconic Phillip Island Circuit is not just for professional motor racing!

There are many family friendly activities to keep the whole family entertained for a whole day.
Daily tours of the grand prix circuit are available – get a look behind the scenes in the pit buildings on race day or imagine spraying champagne on the winner's podium.
For thrills there are super fast hot laps in a race prepared car driven by the resident racing car driver - a sure white knuckle experience.
With the recent purchase of state of the art Sodi R8 Karts, visitors can now rev themselves up for some super fast driving around the go kart track - a replica of the main Phillip Island circuit.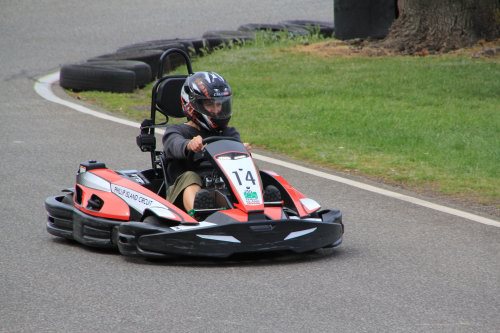 Karting at Phillip Island Go-Kart Circuit

Remember to wear shoes (not thongs) and dress with no loose clothing items such as hoodies, scarves etc. Women should wear slacks instead of skirts.
If you wear spectacles, you may not be able to fit them under your helmet - mine have thick frames and I had to leave them in the locker although some drivers with thin framed glasses were ok.
A safety briefing is given with a video of all the rules to be obeyed.
Unfortunately I was second last slowest in my group of 20 but I am determined to improve my time!
Matching R8 tandem karts are also available so kids can enjoy the thrill of karting.
Want something more sedate? Check out the History of Motorsport  exhibition in the visitor's centre. Phillip Island is the original Grand Prix home in Australia so there are some wonderful displays, including original racing cars.
A four lane Slot car track - the largest in Australia - will test the skills of all family members.
If you want to really get the grand prix experience, try the Race Simulators and test yourself down Gardner Straight and around Doohan Corner.
I have tested myself on the circuit but as part of the push bike rides which are held several times during summer holidays in January.
Dates for each season will be published here when available. Tickets are available on the day - just turn up with your bike and helmet!

This is a great experience and amazing to get up close to the racing surface.
Relax in Champions Café while the children play in the playground, or check out the gift shop.
Open every day, subject to major public events.
Cycling around Phillip Island Circuit

Return to Top
Return to Phillip Island Fun Attractions
Return to Home Page

Keep in touch - sign up for my free newsletter!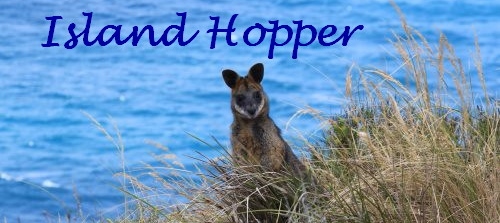 ---
---
     About Me     Contact Me   Site Map    Privacy Policy

---
Copyright 2011-2022 phillip-island-balcony.com
All Rights Reserved