December 2017: Issue #022
---
Hello,

Welcome to Island Hopper! I hope you will discover lots about Phillip Island and the surrounding area.
---
Phillip Island Markets
There has been a new market added to the market scene on Phillip Island.

Rhyll now has the Rhyll Twilight Market to be held on three Friday evenings in December.

The market culminates on Friday March 2 with the start of the Rhyll Wooden Boat Festival.

Back dropped by Swan Bay, the location is superb.

Over 40 stalls are expected to set up, including local gourmet produce and quality arts and crafts.

To round off the evening there will be live music and activities for children.

Watch Phillip Island Events for any other dates during January.

Most other Phillip Island markets will have extra trading days during the summer holidays, with Churchill Island Farmers open every Saturday from December 23 until January 27, 2018.

These local markets are not only a great way to support local producers but are the perfect places to buy unique Christmas presents.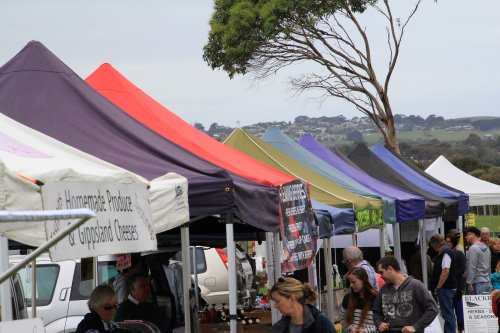 Phillip Island Markets
---
Food and Wine
I love Mexican food so a favourite Phillip Island restaurant is Tex Mex Panhandle in Thompson Avenue, Cowes.

It has been closed for a few months after a change of management but is open again with just a few tweaks to the menu.

The décor is still basically the kitschy Mexican/Texan of old with sombreros and cowboy images decorating the walls.

Sensible rolls of paper towel still grace the tables for those who choose messy options from the menu!

The menu includes fajitas, burritos, enchiladas, tacos as well as old favourites, chilli con carne and the Trail Blazer.

For coeliacs, lots of these items have a gluten free option.
For starters we order the regular nachos – nice crisp corn chips with fresh tomato and guacamole and not too cheesy. Nachos Supreme includes chilli con carne.

For main I opt for the enchilada with chicken filling in a gluten free wrap, accompanied with spicy rice and salad.

For drinks, the Mexican theme continues with margaritas, tequila and Coronas available of course, as well as a Mexican gluten free beer.

We stay with the local winery Purple Hen's pinot gris.

Tex Mex remains a family friendly restaurant with high chairs available for babies and toddlers.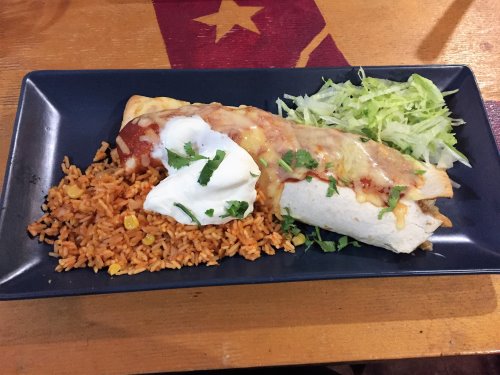 ---
Phillip Island on a Budget
With Christmas coming up, it's time to think of the festive celebrations and also time for a summer holiday.

My new "Phillip Island on a budget" page will help you enjoy your stay, help you save dollars and at the same time have a great holiday seeing the island's highlights.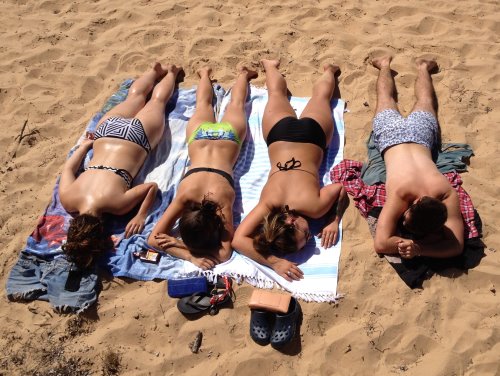 Beaches are Free!
Phillip Island on a Budget
---
What's On In December
December 1, 8 & 22 - Rhyll Twilight Market December 9 – Island Craft Market

December 15 – San Remo Celebrates Christmas

December 17 – Sunday Jazz

December 19 – Cowes Community Christmas Celebration

December 23 & 30 – Churchill Island Farmers Market

December 23 – Market on Chapel

December 31 – New Years Eve Celebrations

Phillip Island Events
---
Comments? Ideas? Feedback? I'd love to hear from you. Just reply to this e-zine and tell me what you think!

See you next month!

www.phillip-island-balcony.com