August, 2018: Issue #030
---
Hello,

Welcome to Island Hopper! I hope you will discover lots about Phillip Island and the surrounding area.
---
Beat The Winter Blues
August is the coldest month and the time of year when there are few organised happenings on Phillip Island. School holidays are finished and everyone is taking a breather before the summer starts.

Some cafes like to take a week or so off around this time of year.

After a short break, motorcycle racing starts again at Phillip Island Circuit in August.

On the nature front, visitors can enjoy whale watching and the progress of the newly hatched Cape Barren geese chicks.

Another way to beat the winter blues is to check out Phillip Island's live music scene.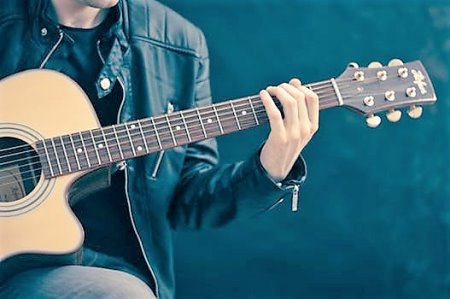 The gig guide at Trumpet Bar includes the indie folk sound of Sam O'Connell, Luke Matthew's soulful music, plus local artist Eric Collier playing covers from the 70's up to the 2010's.

Rusty Water Brewery has live music every Friday night, featuring well known local artists Garry Marr, Dave Prideax, Eric Collier, and Imogen Price among others.

During August The Westernport at San Remo showcases rock to rockabilly with Atomic Hi-Tones or listen to the smooth tones of Steady State Massive or the blues with Geoff Achison.

Sadly, Phillip Island Winery has changed hands and we can no longer linger over a glass of wine and listen to Tim's beautiful ballads. The winery will re-open in October after renovations.

Phillip Island Live Music Venues
---
Food and Wine
Hotel might be a fairly unassuming name but this establishment makes up for it with a prime location on corner of Thompson Avenue and The Esplanade, Cowes.
The vibe is very casual in the main downstairs area with a bar and televisions – handy if you want to watch the footy!
This area has mainly high tables and stools and big windows with views over Westernport Bay.
In the summer and during events such as the Grand Prix, there is an outside bar on Thompson Avenue.
Upstairs is another dining area, overlooking the bar.
We decide to have a drink at the bar before dining. Although there is a wide range of cocktails we settle for just a glass of red seeing as though it is very cold outside!
We eat upstairs although meals are also served in the bar area.
The menu consists of the usual pub favourites - grilled steaks and salmon, chicken parma, schnitzel, fish and chips, and pizza.
Hotel also has a take away pizza service with gluten free pizza bases available.
There are very few gluten free options on the menu but I settle on my favourite, garlic prawns – nice and creamy served with jasmine rice.
All in all, quite a nice place for a casual meal with a friendly pub atmosphere but it could be more raucous in the summer months.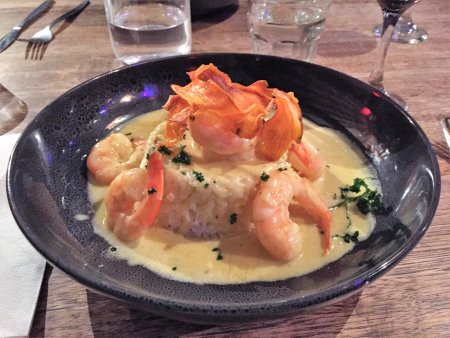 ---
What To Wear
Who knows what it is like to stand in front of the open empty suitcase on the bed and wondered where to start with packing?

Unless you want to be lugging around a heavy case or are caught without suitable clothes, discover the essentials you need to bring to Phillip Island.

On my new page I've given a few packing tips such as always bring a warm jacket to the penguin parade, summer or not!

Read on to make your stay more comfortable!

Tips for What to Wear on Phillip Island
---
What's On In August
August 11 – Island Craft Market
August 19 – Sunday Jazz
August 25/26 – Pirelli/Motul Victorian Road Race Series (motorcycles)
August 25 – Churchill Island Farmers Market
August 25 – Market on Chapel

Phillip Island Events
---
Comments? Ideas? Feedback? I'd love to hear from you. Just reply to this e-zine and tell me what you think!

See you next month!

www.phillip-island-balcony.com