July 2019: Issue #040
---
Hello,

Welcome to Island Hopper! I hope you will discover lots about Phillip Island and the surrounding area.

July is always a busy month on Phillip Island. It starts with the Island Whale Festival to celebrate the annual whale migration and finishes with Phillip Island Festival of Stories which showcases local stories.

As well, it is winter school holidays so the island will be well and truly buzzing!
---
Are We There Yet?
On the way to Phillip Island for the winter school holidays?

How about taking a more relaxed approach instead of the usual hop in the car and don't stop until you hit the island.

There are several places worth a stopover – stretch the legs, get a coffee, give the kids a chance to wear off some energy. They might even stop asking "are we there yet"?!

The Australian garden at Cranbourne is a beautiful example of a non-European type of garden. Walk along the woodland paths adjacent to the Australian garden, with lookouts over the garden and bushland. Or grab a coffee at the café.


Australian Garden, Cranbourne

Discover that milk doesn't come from a cardboard container at Caldermeade Farm.

Even if you aren't there in time for the daily milking, there is always the small petting zoo and café.

At Warrook Farm, immerse yourself in the Australian farming experience - feed calves, make damper or have a try at whip cracking plus lots more.

At Maru Koala Park, it is the time of year when joeys are starting to come out of the pouch to explore the world. Wander around and see the many other Australian native animals and listen to talks by the rangers.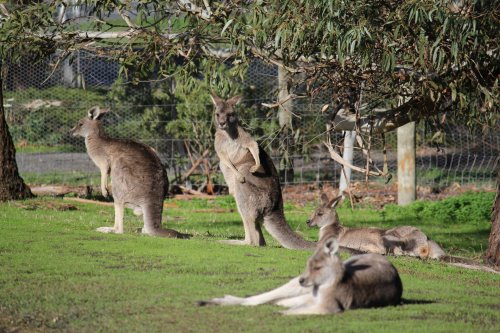 Locals at Warrook Farm
Attractions on the Way to Phillip Island
---
Food and Wine
Over the Queen's Birthday long weekend in June, I thought we could just go into Cowes and find somewhere to have dinner.

But – all the restaurants were busy (should have made a reservation), and our favourite take away café had sold out of most options. Obviously, a good weekend for the local dining industry!

We noticed that Express Gourmet Pizza was open and, thankfully, had gluten free pizza bases. Plus, they also offered a gluten free chicken parma – a first for me! I went for the Napoletana pizza which was delicious.

For those without dietary issues, there is also pasta dishes, salads, plus starters such as calamari, chicken wings and chips.

Takeaway is the most popular request but diners can also eat at the few tables in front of the television – just don't expect fancy décor!

Express Gourmet Pizza was an unexpected but great find!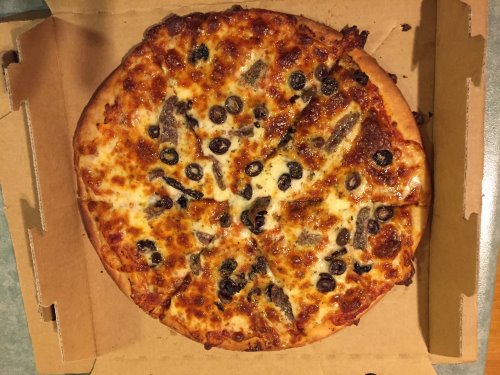 ---
Budget Conscious on Phillip Island
A constant in the media is how incomes are not keeping up with prices.

With the winter school holidays starting, you might feel like a mid-year break.

On Phillip Island there are many things to see and do that are free or don't cost the earth - and still let you and the kids have a good time.

Think pelican feeding, walking tracks, animal spotting, beaches…

Phillip Island on a Budget

5 Free Things To Do On Phillip Island


Pelican Feeding at San Remo
---
What's On In July
July 5/7 – Island Whale Festival
July 7 – National Vietnam Veterans Museum Open Day
July 13 – Island Craft Market
July 21 – Sunday Jazz
July 26/28 – Phillip Island Festival of Stories
July 27 – Churchill Island Farmers Market
July 27 – Market on Chapel

Phillip Island Events
---
Comments? Ideas? Feedback? I'd love to hear from you. Just reply to this e-zine and tell me what you think!

See you next month!