November, 2018: Issue #033
---
Hello,

Welcome to Island Hopper! I hope you will discover lots about Phillip Island and the surrounding area.
---
Sesquicentennial Celebrations
Visitors to Phillip Island this coming weekend, looking for a quiet break, will be met with an island celebrating.

Saturday, November 3 begins the 150 years celebrations since the first land sales on Phillip Island on November 2, 1868.

Festivities begin with a Community Street Parade from 11am-12pm in Thompson Avenue, Cowes. Participants include community groups, businesses, performers, some with floats. The parade will be led by the Royal Australian Navy Band. The Victorian Police Band will also be performing.

The parade will be followed by the Bendigo Bank Community Day from 12pm-4pm at the new Jetty Triangle. There will be food, music, activities, rides and stalls.

And the Melbourne spring racing carnival isn't the only place to be with the return of the popular Island Duck Race! Raising funds for local emergency services, participants purchase numbered ducks which are taken about 40 metres offshore and float in on the incoming tide - first across the finishing line is the winner. There are great prizes to be won!

On Saturday November 10 there will be a re-enactment of the first land sales on Phillip Island. Organised by Phillip Island and District Historical Society, it will be held in Cowes Town Square from 2pm-4pm. The first land sale comprised 132 lots, sold by ballot. More sales followed later.

Join the fun and see those getting into the spirit of the occasion by wearing costumes in 1868 style. Visit the museum to see displays about early settlers and their lives on our island.

Festivities for the sesquicentennial will finish with a Gala Dinner at Phillip Island Circuit 6.30pm on November 10, attended by Premier, Daniel Andrews.


---
Food and Wine
Shaka Bar is new in the hood. Situated on Marine Parade in San Remo, it opened on October 20 with a merry evening for the big crowd.

We arrive early and get the shakers working our martini order. We have a table where we can watch the art and theatre of making cocktails.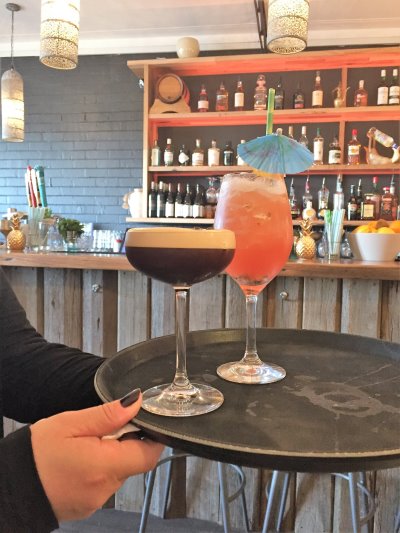 High tables, some with views out towards Phillip Island bridge, have a nice bar-like feel.

Cocktails are the star of the show, although patrons can also have beer or wine. Food is tapas/hawker style, with burgers, meatballs and frittata amongst the choices. There are plates for vegetarians and one gluten free.

There is a courtyard area out the back, covered but sunny, which will be a favourite on a summer day. Shaka Bar is bound to be a favourite, summer or winter.

Open 7 days, 12 to late.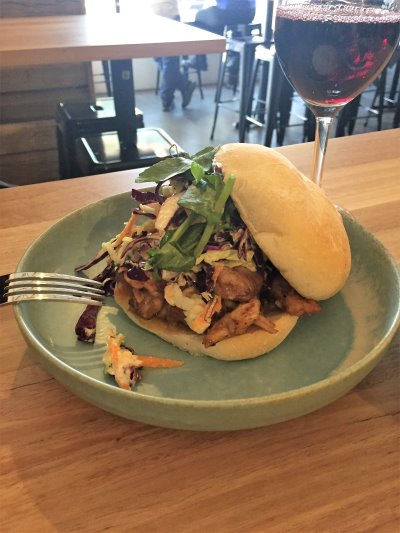 ---
Phillip Island Festivals
Phillip Island Jazz Festival at Ramada Resort returns with the opening night on Friday November 16.
The festival has a full program with a lot of favourites returning, with Jazz and blues and all nuances between folk and country. Things get underway at 10.30am Saturday and continue through to Sunday.
Sunday evening is wind-down time with Bruce Gourlay at the "Piano Bar".
Get in early for tickets as can sell out.


Phillip Island Food & Wine Festival will be held at the new Cowes Jetty Triangle on November 23 and 24 from 12.00pm to 9.00pm.

Following the huge success of the inaugural festival of last year, showcased again are food and wine from Phillip Island and regional producers, restaurants and farm gates.

Get mouth-watering food and drink from Rusty Water Brewery, Fat Seagull, Banis Kitchen, food trucks, herbal teas, Fleming Berries and so much more.

Included is free entertainment for children.

Music will be provided by Judy and Mike Doyle, plus acoustic covers by MOJO.

Graze your way around Bass Coast and celebrate all the fine things our region has to offer.
---
Eastern Barred Bandicoot
Driving to the Penguin Parade or The Nobbies, you may have noticed the signs around the new visitor centre construction zone. These signs not only alert drivers to the presence of penguins but also the eastern barred bandicoot.

Read about how Phillip Island is helping save these marsupials from extinction.

Eastern barred bandicoot
---
What's On In November
November 1/January 28, 2019 – Science on the Move at the Antarctic Journey, The Nobbies
November 2/4 – Australian Production Car Series
November 2/6 – QS1000 World Surf League
November 3 and 10 – 150 Phillip Island 2018 Celebrations
November 10 – Island Craft Market
November 16/18 – Phillip Island Jazz Festival
November 23/24 – Phillip Island Food & Wine Festival
November 24/25 – Island Magic Auto Racing
November 24 – Churchill Island Farmers Market
November 24 – Market on Chapel

Phillip Island Events
---
Comments? Ideas? Feedback? I'd love to hear from you. Just reply to this e-zine and tell me what you think!

See you next month!