September 2019: Issue #041
---
Hello,

Welcome to Island Hopper! I hope you will discover lots about Phillip Island and the surrounding area.

Phillip Island now has two new "landmarks" – the stunning new Penguin Parade Visitor Centre and the first running of the Phillip Island Running Festival.
---
New Penguin Parade Visitor Centre
The new Penguin Parade Visitor Centre opened to the public on July 25.

The building is huge although tucked nicely into the surrounding landscape.

From the car park visitors approach the entrance through newly landscaped areas with new plantings which will look much better when the trees and shrubs have grown. There is outdoor seating and a "creek" which will attract waterbirds.

The outer walls of the centre are covered with zinc shingles which evoke the feathers of a penguin.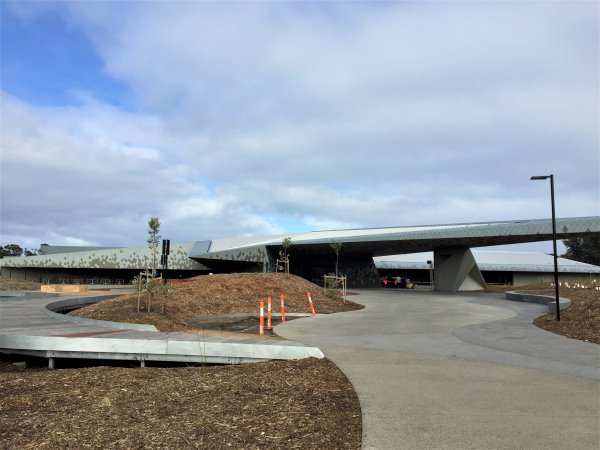 The centre itself is quite cavernous with areas for different activities such as ticket office, shops, café, restaurant, theatre and educational areas.

When we visited in August, some displays had not yet completed.

I'm glad that penguin burrows have been re-established for viewing from the centre. Just look through the glass to see if anyone is home! This was always a popular feature of the old centre – especially for young children who can't stay up late to see the penguin parade.

There is lots of wooden panelling lining the interior, a connection to nature. The timber is sustainably sourced Victorian Ash.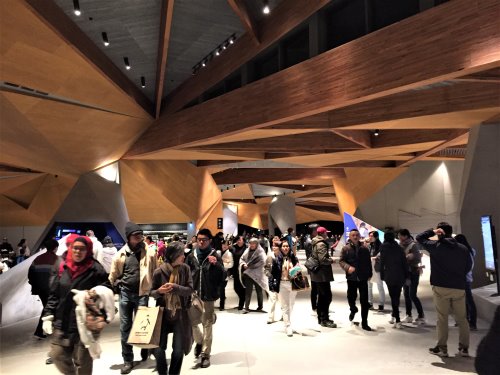 The Shearwater Restaurant overlooks an area rehabilitated with penguin burrows.(see review below)

New boardwalks take visitors to the penguin viewing platforms. From the boardwalks can be seen swamp wallabies, and birds such as Cape Barren geese and purple hen.

The old visitor centre has been demolished and the land re-planted and new penguin burrows located there.

In all, over 6 hectares of extra penguin habitat has resulted.

Phillip Island Penguin Parade Visitor Centre
---
Food and Wine
We visited the Shearwater Restaurant at the new Penguin Visitor Centre on a wet and cold winter night.

Even so, there were thousands of people out in the elements seeing the penguins come home. That night, over a thousand penguins came ashore.

The new rehabilitated area next to the restaurant, in daylight, seems a great idea but at night it is impossible to see penguins arriving back in their burrows due to the light reflection from inside.

Diners order their meal at the counter and collect their own cutlery and serviette and find their own table – more like a cafeteria than restaurant.

The menu is fairly limited with very few gluten free options. I ordered the grilled salmon and my husband the fish and chips.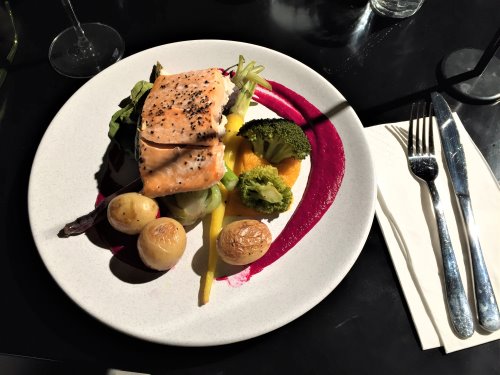 We had only just sat down when our meals were served. At first, I thought this was impressive, but it was obvious that the meals are pre-plated and sit on a warming station until ordered.

The salmon was very dry and the vegetables almost cold. The salad which accompanied the fish and chips was a bowl of dry, limp leaves and a skin had formed on the mayonnaise.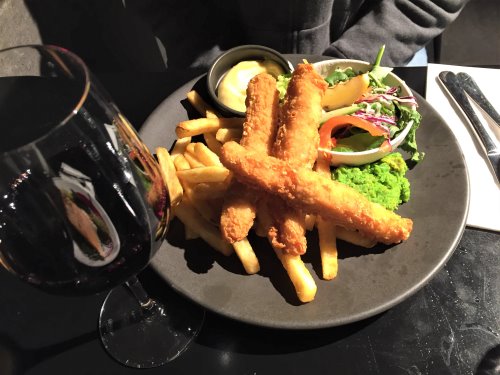 There is a reasonable wine list but very few wines are available by the glass.

If you have driven or come by bus from Melbourne, the restaurant is a convenient choice before your trip back. Just don't expect much in the way of a culinary experience or value for money.

We were in and out in less than half an hour.
---
Phillip Island Running Festival
The inaugural Phillip Island Running Festival will be held in conjunction with Trailsplus, a company specialising in organising community running events.

The races will take place on Sunday September 15. Participants can choose from 50km, 42.2km, 21km, 10km, 5km, 2km and a course for kids.

All courses start from the new penguin parade visitor centre.

Depending on the course, runners can go along the spectacular south coast, along beaches, along clifftops, or through farmland, and on sealed and unsealed roads. Most of the courses focus on the Summerlands area.

Included from Saturday is a festival with exhibitors focusing on the environment and sustainability as well as stalls selling associated products such as sportswear.

Fees from the event help support the charity CanTeen, and selected local charities.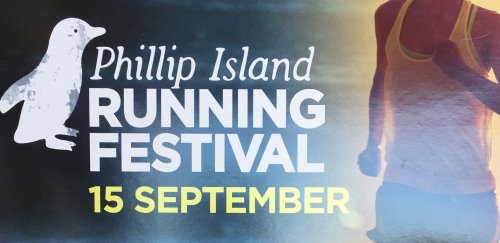 ---
What's On In September
September 14 – Island Craft Market
September 14 – San Remo Fishing Festival
September 14/15 – Phillip Island Running Festival
September 15 - Sunday Jazz
September 28/29 – Victorian State Circuit Racing Championship
September 28 – Churchill Island Farmers Market
September 28 – Market on Chapel

Phillip Island Events
---
Comments? Ideas? Feedback? I'd love to hear from you. Just reply to this e-zine and tell me what you think!

See you next month!