January 2019: Issue #035
---
Hello,

Welcome to Island Hopper! I hope you will discover lots about Phillip Island and the surrounding area.

I have sent you this newsletter early so you have more time to make your Phillip Island holiday plans.
---
Phillip Island Beaches
Do you know nearly 300 people drown each year in Australia?
Nearly 70 per cent of these drownings occur in coastal locations and during the summer months. The worst time is between Christmas and New Year when people are on leave, children are on school holidays, and the weather is conducive to visiting the beach. Drugs and alcohol can also be involved.
People born overseas make up 30-40 per cent of drowning statistics every year.
At Woolamai Beach and Smith Beach this summer there will be patrols by Woolamai Beach Surf Life Saving Club. Keep yourself safe by swimming between the red and yellow flags.
If you get caught in a rip, raise an arm and call out to seek help, float with the current as it may return you to a shallow sand bank or swim parallel to the beach. It is important to never swim alone and always seek help.
Discover more about Phillip Island's beaches here:

Phillip Island Beaches


---
Food and Wine
The popular spot, Silverleaves General Store, has re-opened for the summer season.

Select your table from outside under the verandah, a small or communal table inside, or in the wonderful shady courtyard.

With a country cottage feel, the wide grapevine covered verandah keeps the interior lovely and cool.

Four legged creatures are catered for with a water bowl outside.

Breakfast options include muesli, pancakes, and egg and bacon roll. For lunch, choose from toasties and salads plus other dishes.

Or just drop in for coffee and cake and a browse of the newspapers.

For coeliacs, gluten free bread is available, plus some salads are gluten free.

Local produce such as eggs are available for purchase, plus specialty foods.

Silverleaves General Store is on the corner of Sanders Road and Honeysuckle Grove, Silverleaves, Cowes.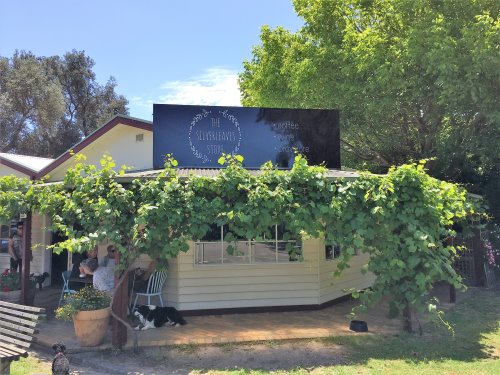 ---
Phillip Island Itinerary
Spending time on Phillip Island this summer?

There is a lot to see and do so it's a good idea to work out some sort of itinerary so you can maximize your time.

I have put together some itineraries so you can get the most out of your stay – not only so you don't miss the must-sees but so you have ideas to suit your own tastes.

The itineraries are from 2 days to 5 days.

Phillip Island Itinerary


---
What's On In January
January 1/28 – Science on the Move at Antarctic Journey

January 4, 11, 18 and 25 – Music at the Hen

January 4/10 – Phillip Island Food Truck Carnival

January 4 & 18 – Rhyll Twilight Market

January 5/7 – Kustom Nationals

January 5 and 27 – Island Foreshore Market

January 6 – Island Makers Market

January 12 – Island Wide, Along the Tide – a Marine Debris Event

January 12 – Island Craft Market

January 12/13 – Phillip Island Model Railway Exhibition

January 19 – Ocean Sounds Festival

January 20 – Sunday Jazz

January 25/27 – International Island Classic (motorcycles)

Phillip Island Events
---
Comments? Ideas? Feedback? I'd love to hear from you. Just reply to this e-zine and tell me what you think!

See you next month!