June 2017: Issue #016
---
Hello,

Welcome to Island Hopper! I hope you will discover lots about Phillip Island and the surrounding area.
---
Focus on the Arts
Phillip Island isn't just about summer activities. The coming Queen's Birthday long weekend has a focus on the arts with the first Literary Festival of Phillip Island and the San Remo Phillip Island Winter Arts Trail.

The Literary Festival of Phillip Island will be held at the Cowes Cultural Centre from June 9 to June 11.

With the theme "Everyone has a Story", the festival will be opened by well-known television presenter and producer, Andrew Denton.

He will talk about his book "The Damage Done", testimonies about suffering due to the lack of a voluntary euthanasia law.

Comedian and political satirist, Bryan Dawe, will MC many sessions and also talk about his popular work, "Letter from Kalangadoo".

Featured will be indigenous singer and songwriter Kutcha Edwards, and Olympian and former politician, Nova Peris.

Many local writers and identities will also present stories with a local theme.

Of particular interest will be Gregor Buchanan, author of "Penguin Land", a book about the 80-year battle to save Phillip Island's penguin colony and the conflict between development and the environment.

Included are workshops to enable and encourage new and established writers to develop their skills and get their story out.

Local acoustic group Bass Coast Pickers will perform on Saturday night and also lead a workshop on telling a story through song.
Another arts event will be the San Remo Phillip Island Winter Arts Trail.
The trail starts in San Remo and continues to Phillip Island.
Various businesses will showcase works drawing on inspiration from the Bass Coast area.
All works are for sale and visitors can win a sculpture by Heather Fahnle of Mosaics by the Bay, by identifying particular artworks at specific locations.
A trail map will be available from the Visitor Information Centres in Cowes and Newhaven, as well as participating businesses.
The Winter Arts Trail runs from June 10 to June 18.
---
Food and Wine
The great thing about the Phillip Island dining institution, Pino's Trattoria, is that diners do not need to make a reservation.

So when you are at a loose end regarding somewhere to eat, this is a good option.

Being Italian, the focus is on pasta and pizza although there are steak, chicken and fish dishes as well.

There is a reasonable selection of gluten free dishes – salads, risotto, calamari and gluten free pizza bases are available.

I go for the pizza although the calamari is tempting.

The Napoletana pizza comes with tomato, mozzarella, olives, anchovies and basil. Gluten free pizza bases can be a bit problematic but this is one of the best I've eaten.

According to the waiter, it comes from New Zealand. Hooray for our kiwi friends!

The pizza is delicious.

The waiter brings a jar of house-made chilli oil – not too hot he said but we soon discover that a little goes a long way! It certainly adds a nice kick to the pizza.
There are a couple of gluten free desserts, pannacotta and meringa.
We opt to share the meringa with lemon curd, cream and cinnamon.
If you fancy gelato, there is a pop up gelato cart outside, tempting the passing strollers, even on a chilly night.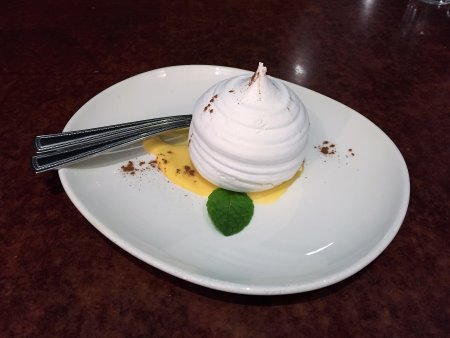 ---
French Island and Koalas
Visitors to French Island will know that the koala population there has grown dramatically.

So much so they are eating themselves out of house and home.

The Department of Environment, Land, Water and Planning have recently undertaken a program to remove more than 400 koalas from French Island and to relocate them to Kinglake National Park, northeast of Melbourne.

The koala population of Kinglake National Park suffered badly from the 2009 bushfires so this relocation will return this species to the area.

Since the bushfires, the vegetation has now regrown to sufficient maturity to support the new inhabitants.

Never fear though, there are still koalas to be seen on French Island!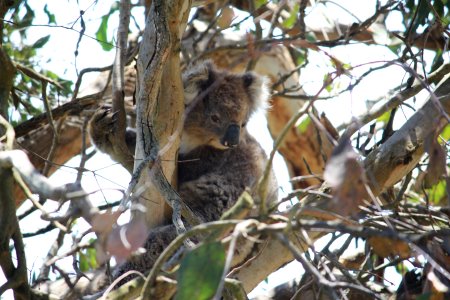 It's easy to take a day trip to French Island from Phillip Island by catching the ferry which runs between Cowes (Phillip Island), Tankerton (French Island) and Stony Point (Mornington Peninsula).
Day trippers can take a bicycle on the ferry.
If you are going to do a walking tour, there is a courtesy bus to and from the general store.
French Island is quite large so it is impossible to see everything in one day by bicycle.
However there will always be koalas and birdlife to be seen and a bit of solitude from the Phillip Island summer crowds!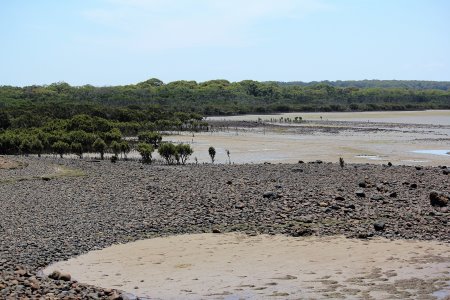 Day Trip to French Island
---
What's On In June
June 9/11 – Literary Festival of Phillip Island
June 10/18 – Winter Arts Trail
June 10 – Island Craft Market
June 11 – Antiques Fair at the National Vietnam Veterans Museum
June 18 – Sunday Jazz (Sarah Maclaine)
June 24 – Churchill Island Farmers Market
June 24 – Market on Chapel
---
Comments? Ideas? Feedback? I'd love to hear from you. Just reply to this e-zine and tell me what you think!

See you next month!

www.phillip-island-balcony.com