October, 2018: Issue #032
---
Hello,

Welcome to Island Hopper! I hope you will discover lots about Phillip Island and the surrounding area.
---
Flying Laps at the Track
October brings lots of motorcycle action at Phillip Island Circuit.

First the Australian Superbike Championship on October 12/14, followed by the Australian Motorcycle Grand Prix (motogp) on October 26/28.

Do you know Motogp is the oldest world championship in motorsport? It was first held in 1949. There have been many changes to bikes over the years, but it is now settled on three categories – 125cc, 250cc and 500cc, so we have three Grand Prix in one day!

Of course, Australian riders such as Wayne Gardner, Mick Doohan, and Casey Stoner, are legends of the sport, with corners named after them at Phillip Island Circuit.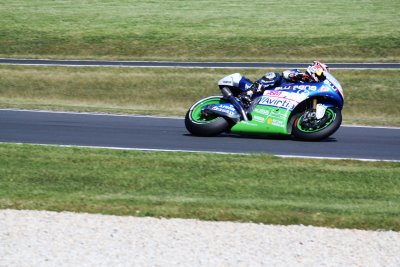 Grand Prix festivities "kick off" on Thursday October 25 with the Barry Sheene Tribute Ride. The ride starts at Bairnsdale at 8.30am and arrives at San Remo at 1.30pm for the ride to Phillip Island Circuit.

On Saturday October 27 the Cranbourne GP Run, with up to 5,000 motorcycles, will arrive on Phillip Island around 11.00am. Locals always join in welcoming the riders by lining the island's roads and waving flags.

During the weekend Thompson Avenue, between Chapel Street and The Esplanade, will be motorbikes only.

A display of Vintage and Classic motorcycles will be held at Cowes Town Square.

Bands will play on the main stage in Cowes on Friday, Saturday and Sunday.

Shuttle buses will circle around the island and San Remo, ferrying patrons to the track (fee applies).

Visitors to Phillip Island should be aware of the increase in traffic volume. Traffic onto the island Saturday and Sunday mornings and off the island mid to late afternoons will be heavy. The Blue Line traffic system will be in operation on Sunday from 3.00pm.

The island is going to busy and noisy so take care!


---
Food and Wine
A small frontage, street set back and one of Thompson Avenue's huge cypresses, hid from my sight the gem that is Grenache Wine Bar.
However, wandering one evening looking for somewhere to dine we came across it and I'm very glad we did!
This new-ish addition to Phillip Island's dining scene is very welcome.
Click on the link to read about Grenache Wine Bar: Grenache Wine Bar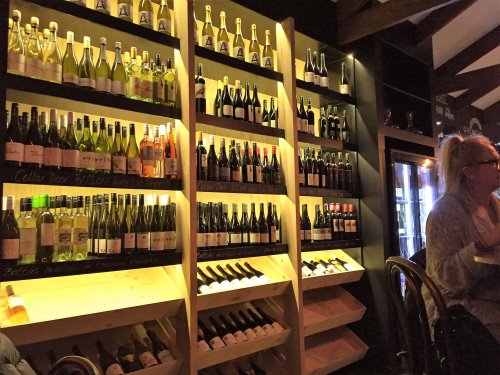 ---
Phillip Island Festivals
It occurred to me a while ago how often I include information about the various festivals which are held on Phillip Island.

And counting them up I discovered just how many festivals there are on the island. I realised that they needed their own website page so visitors can find out more about them.

Coming up in November we have the Phillip Island Jazz Festival, Phillip Island Food & Wine Festival and Biyadin (Shearwater) Festival.

Discover more about them here: Phillip Island Festivals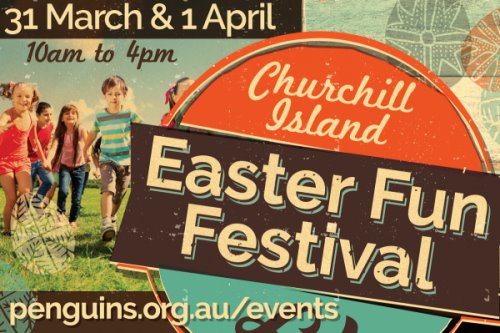 ---
What's On In October
September 24/October 7 – Phillip Island Nature Parks September Holiday Activities

September 27/October 3 – Finding Dory Immersion Zone at The Nobbies

October 12/14 – Australian Superbike Championship

October 13 – Island Craft Market

October 21 – Sunday Jazz

October 26/28 – Australian Motorcycle Grand Prix

October 27 – Churchill Island Farmers Market

October 27 – Market on Chapel

Phillip Island Events
---
Comments? Ideas? Feedback? I'd love to hear from you. Just reply to this e-zine and tell me what you think!

See you next month!