September, 2018: Issue #031
---
Hello,

Welcome to Island Hopper! I hope you will discover lots about Phillip Island and the surrounding area.

September brings the San Remo Fishing Festival, a chance to celebrate history, and a fun day even if you aren't into fishing.

This month school holidays are upon us again - it doesn't seem that long ago that I mentioned them here! A great day out for the family is a ferry trip to French Island followed by an island tour.
---
San Remo Fishing Festival
San Remo Fishing Festival celebrates the history of San Remo, specifically the fishing industry of Westernport Bay.

Started as a port for wattle bark, primary produce and livestock, and followed by coal, San Remo became a centre for commercial fishing in the early 20th century. The fish were sent to Melbourne markets by horse and cart to Anderson, then by rail.

The San Remo Fishing Co-operative was formed in 1948. The fleet now consists of shark boats, a trawler and cray boats.


The co-op also has a daily pelican feeding which attracts many visitors.

Held this year on Sunday, September 9, the main event of the festival is the Blessing of the Fleet to ensure its safety as well as a bountiful harvest. Other activities and entertainment include demonstrations of fish filleting and cooking, casting and float tossing competitions.

Wildlife Coast Cruises will run a cruise from San Remo to Cape Woolamai.

Food and wine from the South Gippsland region will be available for purchase.

Festivities run from 9.00am to 3.00pm.


---
Food and Wine
Several times I have tried to get a reservation at Himalayan Herbs in Rhyll.

After being recommended, and being a fan of Indian food, it was high on the list.

I was silly enough to think I could just walk up without a reservation and be able to get a table. That was far from the case. Who would have thought this unassuming restaurant would be so popular?

Eventually we manage to get a table on a cold winter night.

The trick is to leave a message when ringing for a reservation – don't wait for someone to answer, they will get back to you.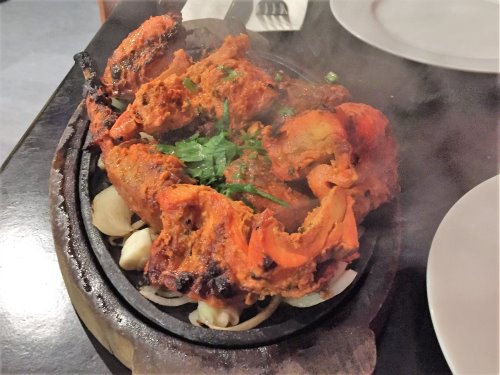 We start with Tandoori chicken, which arrives sizzling and steaming to the table – quite an entrance!

This is followed by the classic butter chicken, vegetable korma and basmati rice all in share dishes, the only way to enjoy the variety of Indian food.

Indian curries are mostly gluten free so there are lots of options – just read the ingredients carefully and check with staff.

The décor is Indian kitsch with a few Indian-themed ornaments, some party lights and scenic posters. Don't let that put you off though. The food is very good and service friendly.

Just make sure you have a reservation!
---
French Island
A great day out during the school holidays is an excursion to French Island. And spring is a perfect time to visit!

French Island is a big island – far bigger than Phillip Island and two thirds is covered by national park of which only a small part is accessible.

Vehicles cannot be taken onto the island (except by locals) so the only way to get around is to take a tour with Naturaliste Tours, walk or ride a bicycle.

The Naturaliste Tour connects with ferry times and lasts about 3 hours.

The guide will show visitors salt marshes, mangroves, national park woodlands and farming areas plus the old Blue Gums homestead on the south coast.




The island has many bird species including migratory birds and the endangered white bellied sea eagle.

A favourite event for visitors is the close-up look at koalas – there are a great number on French Island and they often laze in the trees bordering the road.

For cyclists the roads are in fairly good condition but are unsealed so a mountain bike is best. Don't forget a repair kit.

Bicycles can also be hired from the general store.

Trips need to be planned to explore enough of the island but also getting back to Tankerton in time to catch the ferry home!

There are public toilets near the jetty but no potable water so visitors need to bring their own. Some supplies can be bought at the general store which is about 3 kilometres from the jetty.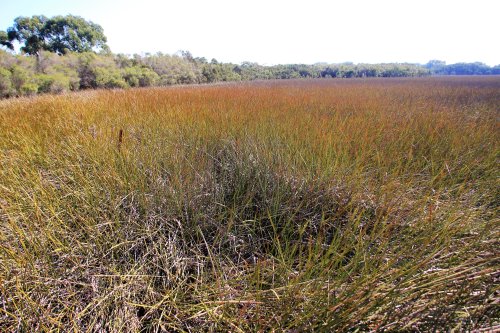 Pobblebonk Swamp
Day Trip to French Island
---
What's On In September
September 8 – Island Craft Market

September 9 – San Remo Fishing Festival

September 16 – Sunday Jazz

September 22 – Churchill Island Farmers Market

September 22 – Market on Chapel

September 23 – The Island Makers Market

September 29/30 – Victorian State Circuit Racing Championship

September 24/October 7 – PINP September Holidays Activity Program

September 27/October 3 – Disney-Pixar Finding Dory at The Nobbies

Phillip Island Events
---
Comments? Ideas? Feedback? I'd love to hear from you. Just reply to this e-zine and tell me what you think!

See you next month!