June 2022: Issue #060
---
Hello,

Welcome to Island Hopper! I hope you will discover lots about Phillip Island and the surrounding area.
---
Whale Festival
This year the Whale Festival on Phillip Island will be held on the weekend of July 1-3.

Coinciding with the Victorian winter school holidays and also the annual whale migration from the Antarctic, lots of activities such as talks and workshops will take place around Phillip Island. The festival is a fun way for children to learn about nature and our environment.

At the time of going to press, the festival program has not been published – check on the link below closer to the weekend.

For the latest Whale Festival news, click here.

Wildlife Coast Cruises will be running whale watching cruises on Phillip Island during the migration season, a wonderful way to get up close to these amazing creatures.

The first whales were sighted off the coast of Phillip Island in late May, so they are on their way!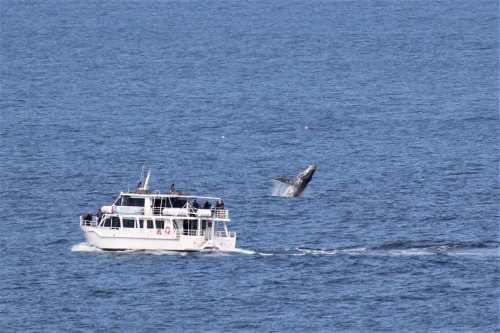 Breaching Whale off Cape Woolamai
---
Winter Solstice
In 2022, the winter solstice in Australia will occur on Tuesday, June 21, at 20:14 AEST. This astronomical event will bring the darkest, as well as the shortest day of the year, in the southern hemisphere.

On this date, the north pole is at its maximum tilt towards the sun and the south pole is at its maximum tilt away from the sun. Therefore, the southern hemisphere receives minimum sunlight, while the northern hemisphere receives maximum sunlight.

After our winter solstice, the days begin to get longer. Hence the winter solstice in the southern hemisphere is also known as midwinter.

The winter solstice is always connected with paganism (or earth religion).

Early inhabitants of Earth understood the role of the sun in the cycle of life, and consequently of their survival.

Early cave drawings around the world depict the Sun's transits through the year and it is believed that many ancient sites were built to honour the winter solstice.

Perhaps the most well-known is Stonehenge in southern England, but the Pyramids of Giza and other ancient sites around the world also linked to this celestial journey.

Ancient people celebrated the return of the sun and longer days, honouring the earth and the cycles of the seasons on which they relied.

How will you celebrate this event? Perhaps rug up around a bonfire or firepit with a warm drink and commit to caring for our Earth.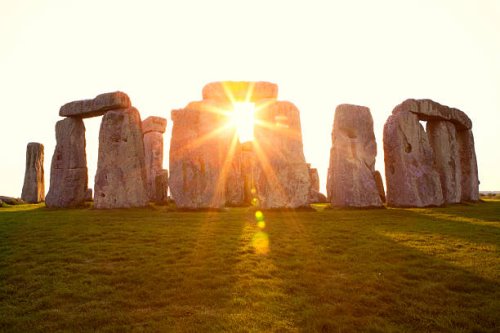 Stongehenge in England
---


June 4 – Churchill Island Farmers Market

June 5/12/19/26 – Cowes Sunday Market

June 11 – Island Craft Market

June 11 – Island Foreshore Market

June 18 – Newhaven Market

June 19 – Phillip Island Jazz Club

June 25 – Market on Church

June 25/26 – Shannons Motorsport Australia Championships

July 1/3 – Island Whale Festival

Phillip Island Events


---
Comments? Ideas? Feedback? I'd love to hear from you. Just reply to this e-zine and tell me what you think!

See you next time!