February, 2018: Issue #024
---
Hello,

Welcome to Island Hopper! I hope you will discover lots about Phillip Island and the surrounding area

This edition of Island Hopper is getting out to you a bit early as I will be away for a few weeks. But that gives you more time to decide what to do on Phillip Island for the remainder of January and February!
---
Tailor Your Tour
Want a personalised tour of Phillip Island? Nick from PI Designated Driver is the man for you!

Phillip Island Designated Driver offers private tours of the island's attractions and the south Gippsland region, allowing you to avoid the bus tour crowds.

If you have a special event or celebration, Designated Driver to get you safely home.

Nick will meet you off the bus in Cowes or pick you up at your accommodation.

Tailor your tour to suit what you want to see or do, or select one of his markets, food and wine or attractions tours.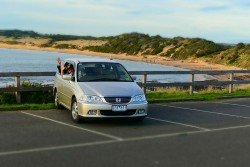 Designated Driver will be your knowledgeable guide or if you want to visit attractions alone, that is fine too.

He will drive you to the next attraction when it suits you.

I met Nick recently taking a family on an Island Tasting Tour which includes Purple Hen Winery, Rusty Water Brewery and Bimbadeen Farm.

For a personalised touch, he had arranged for the two young children to feed the animals at Bimbadeen farm while the parents relaxed.

As Phillip Island is such a car-oriented destination with limited public transport, Phillip Island Designated Driver is a boon.




---
Food and Wine
Purple Hen Winery is situated in one of the loveliest spots on Phillip Island, with views over Swan bay to Churchill Island and the mainland.

With nearly 10 hectares of vines, Purple Hen has won many awards at shows around Australia. The main planting is Pinot Noir, followed by Shiraz.

Every Friday night in January, Purple Hen Winery has music on the lawn.

There is some seating dotted around the lawns and under the shady trees but bring your own rug or chairs to find a good spot.

There is room for children to play or they are welcome to dance along to the music.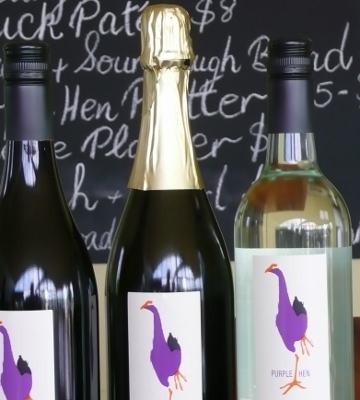 With free entry, you can bring your own food if you like but obviously, do not bring alcohol – you are at a winery!
We went for the first evening this year and bought some platters from the cellar door to enjoy with the wine and the music.
Music is provided by local and Melbourne bands. We were entertained by Melbourne band, Baby Blue, tapping into the sounds of the 60's and indie pop.
Relax with a bottle or glass of Purple Hen wine as the sun sets.
Purple Hen January Music on the Lawn is from 6.00pm to 8.00pm.
If the weather looks like it might be inclement, check the Purple Hen Winery Facebook page for updates.
With the early publication of Island Hopper take the opportunity to go this year!


---
How To Clean Sea Urchins
Beachcombing is one of my favourite activities on Phillip Island.

I love nothing better than walking along the high tide line looking for treasures from the sea.

These could be Cowrie or other pretty shells, sea glass or interesting seaweed.

The find I like best though is an unbroken sea urchin shell (called the "test").

Sea urchins live in the intertidal zone under ledges, in holes in rocks or among kelp and seaweed if in a sheltered bay.

These shells are so fragile, it is always a pleasant surprise to find one intact.

You need to check that it is in fact, dead - not hard as it will be very smelly!

I take the shell home to clean and use as lovely beach-themed décor in my home.

How To Clean Sea Urchins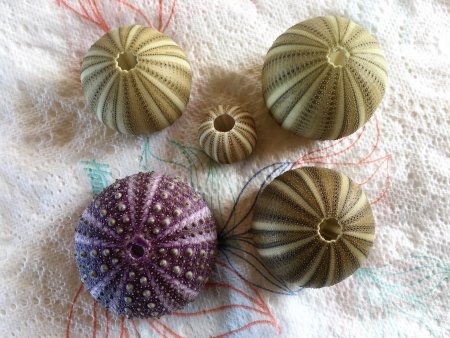 ---
What's On In February
February 3 – Cowes Classic and Phillip Island Penguin Swim Classic
February 4 – Kilcunda Half Marathon and George Bass Coastal Fun Run
February 10 – Island Craft Market
February 17 – San Remo Channel Challenge
February 17 – Cowes Night Market
February 23/25 – Superbike World Championship
February 24 – Churchill Island Farmers Market
February 24 – Market on Chapel

Phillip Island Events
---
Comments? Ideas? Feedback? I'd love to hear from you. Just reply to this e-zine and tell me what you think!

See you next month!

www.phillip-island-balcony.com