Spring 2021: Issue #054
---
Hello,

Welcome to Island Hopper! I hope you will discover lots about Phillip Island and the surrounding area.
---
Phillip Island Nature in Spring
We have had some days of glorious spring weather on Phillip Island, which turns the mind to all the activity in nature around us.

Short-tailed shearwaters will soon be returning to their colonies. They will renovate their nests, preparing for laying their eggs. Other migratory birds will also be returning from the northern hemisphere – look out for godwits, sandpipers, curlews among others at The Nits, Rhyll.

At Seal Rocks, seals pups will start to wean from their mothers. Bull seals will arrive in October for the breeding cycle to begin again.

At the penguin colonies, males have renovated or dug new burrows ready for the breeding season. Breeding occurs in the warmer months when the food supply in the ocean is at its peak. Once the eggs are laid, both female and male little penguins will share incubation duties.

Male echidnas are out and about looking for a mate. Watch out for "echidna trains" as males pursue the females.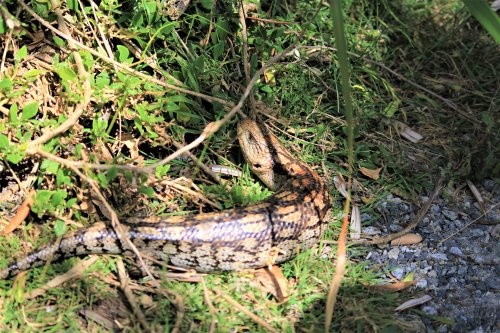 Reptiles such as the copperhead snake and lizards welcome the warmth and will be seen basking in the sun. Remember the copperhead is a shy snake and isn't aggressive unless aggravated – stay clear and leave them alone as they will slip away on their accord.

On the domestic front, lambs and Western Highland calves will be born at Churchill Island Heritage Farm – a cuteness alert here!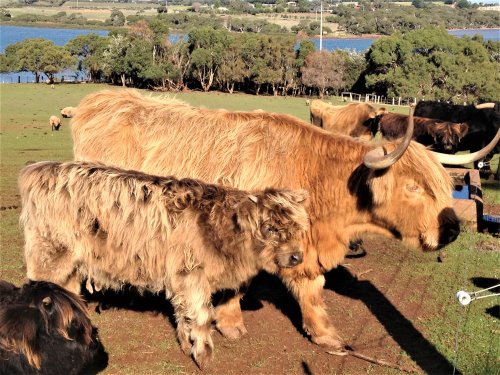 ---
Cattle Egrets
Cattle egrets are a common sight around Phillip Island – standing around in paddocks alongside grazing cattle.

The symbiotic relationship of the type between cattle and cattle egrets, is called "commensalism" - a relationship between two species where one species derives a benefit from the other.

However, the cattle egret is not native to Australia. It was originally from parts of southern Spain and Portugal, tropical and subtropical Africa, and humid tropical and subtropical Asia.

As the keeping of livestock spread throughout the world, the cattle egret was able to occupy this new niche.

In Australia, the colonisation of cattle egrets began in the 1940s, with the species establishing itself in the north and east of the continent.

They were also introduced into Australia to control noxious insects in cattle country.

It is uncertain if they became established here from this, or from migration from Asia.
Cattle egrets are usually seen stalking about in pasture, accompanying cattle to snap up insects as they are disturbed by the animals. They also will sit on cattle to look out for insects.

The cattle egret prefers grasshoppers, especially during breeding season, but eats many other invertebrates. It also eats frogs, crickets, flies, lizards and some small mammals. Its sharp bill is used in a lunging and stabbing manner.

They also follow other grazing animals such as sheep, horses, goats and alpacas.

On Phillip Island, egrets are not only confined to paddocks but can also be seen in wetland areas.
---
International Coastal Clean-up Day
International Coastal Clean-up Day is on September 19.

Whenever you go for a walk along a Phillip Island beach, take a bag to collect any rubbish you may find. Our environment depends on us to care for it.

"International Coastal Clean-up Day was started as a way to raise awareness about the growing pollution on various beaches of the world. Population growth and capitalism are just two of the main factors that have led to severely high levels of pollution in the environment, particularly in the oceans that make up over 70% of our planet. Water has a cyclical nature, which means that anything we are putting into our oceans and other water bodies will come back to us sooner or later. For every mile of ocean, there are at least 46,000 pieces of plastic debris floating within said distance. Furthermore, as plastic does not decompose over a long period, and only disintegrates, minute plastic particles are already showing up in our food and water.

Cleaning up the beaches wasn't the only aim of the International Coastal Clean-up Day. Another important goal was to document and study the type of trash collected during the clean-up. Documentation included studying the trash's material, where it could have come from, how long it would take to disintegrate, and what impact it would have on the ocean and the species living in it."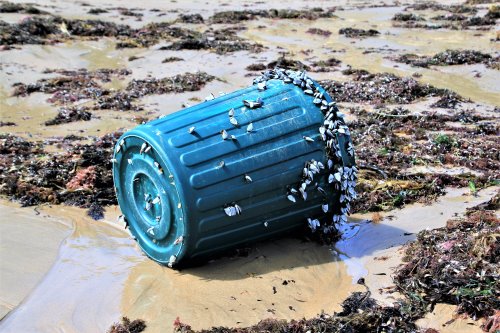 ---
What's On At Phillip Island
September 18 – Newhaven Market

September 25/26 – Victorian State Circuit Racing Championship - CANCELLED

October 2 – Churchill Island Farmers Market

October 9 – Island Craft Market

October 16 – Newhaven Market

October 22/24 – Australian Motorcycle Grand Prix – CANCELLED
---
Comments? Ideas? Feedback? I'd love to hear from you. Just reply to this e-zine and tell me what you think!

See you next month!