June 2019: Issue #039
---
Hello,

Welcome to Island Hopper! I hope you will discover lots about Phillip Island and the surrounding area.
---
Rhyll Inlet and the Ramsar Convention
Westernport Bay, including Rhyll Inlet, is a Ramsar-listed site due to its importance for migratory birds.

Called the Convention of Wetlands of International Importance and established by UNESCO, this agreement is known as the Ramsar Convention as it was signed in Ramsar, Iran in 1971. Member countries have the duty to conserve their wetlands and to protect their ecology.

Wetlands have many functions – they protect shores from wave action, reduce the impact of floods, absorb pollutants, and provide habitat for birds, animals and plants.

Wetlands include swamps, marshes, billabongs, lakes, salt marshes, mudflats, mangroves, coral reefs, fens, peat bogs, or bodies of water - whether natural or artificial, permanent or temporary.

According to Ramsar, 80% of the waste we produce is dumped untreated into freshwater ecosystems. This has a huge impact on migratory birds because of the effect of plastic in wetlands and other bodies of water.

Australia designated the world's first Wetland of International Importance in 1974 - the Cobourg Peninsula in the Northern Territory.

Apart from Westernport Bay, there are 66 Ramsar sites in Australia. Other sites in our region are the western shoreline of Port Phillip Bay, Bellarine Peninsular, and Corner Inlet near Wilsons Promontory.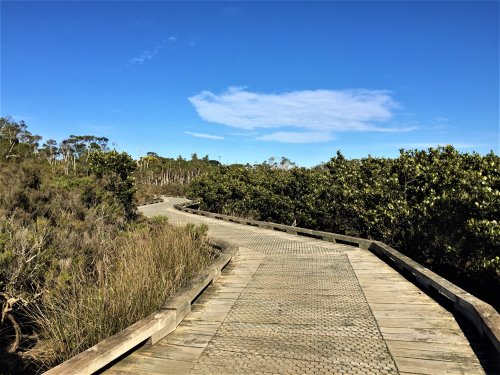 Mangrove boardwalk at Rhyll Inlet
Take the walk along Rhyll Inlet from Conservation Hill and visit the mangroves. Mangroves maintain water quality and clarity, filtering pollutants and trapping sediments originating from land.
Watch the myriad of creatures living in the mud, a rich food source for shorebirds.
From the lookout point at the Rhyll end (McIlwraith Road) of the walk visitors can see many aquatic birds such as pelicans and black swans on the sandy spit called The Nits.
Depending on the season you may also see many migratory species, including eastern curlew, bar-tailed godwit, whimbrel and stint, enjoying Rhyll before they return to their breeding grounds in the northern hemisphere.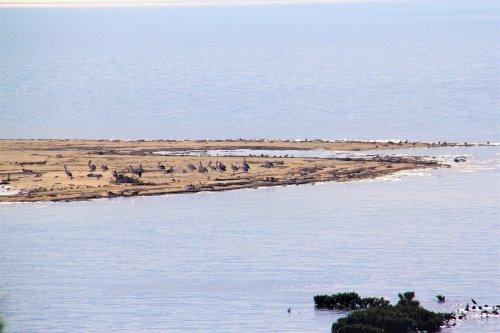 The Nits, Rhyll Inlet
---
Food and Wine
Citrus and Vine has opened at Woodbyne Cottages on Phillip Island Road, near the intersection with the Rhyll/Ventnor Road.

It is operated by mother and daughter combo, Janet and Sarah, one of whom is a coeliac. You can imagine how excited I was about that! Excited, but I now have a problem that is rare for me – there is so much to choose from on the menu! Normally I am restricted to a dish or two.

The restaurant is divided into a few sections. If you have young children, you might prefer the children's area – complete with enclosed play area, similar to what you see at McDonalds. The parents can happily enjoy their meal while the run off some calories on the play equipment! There is also a children's menu. On Thursday nights, kids eat for free.

The bar area has several couches near the bar if you want a drink before dinner. Paddy's Bar comes from Janet's Irish heritage and was a must-include in the new restaurant.

In summer there is a covered outdoor seating area surrounded by greenery with the plants kept cool with a misting water system.

We visit on a cold autumn night and there is a good crowd. The menu isn't huge - not too many options - but a nice selection of steak, chicken, fish and other dishes, enough to make deciding a difficult job!

We decide to share the arancini balls – delicious. Being a wintry evening, I follow up with pork belly, selecting chips and salad as accompaniment instead of mash and vegetables. For me, hot chips are a rarity so I can't go past them!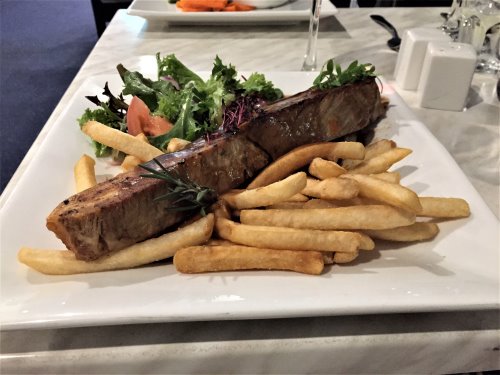 Despite being replete with yummy food, I still go for dessert and choose cheesecake from several options in the display cabinet. Which makes me think that it would be a nice idea to drop in during the day for just a coffee and cake…

Service is very friendly, with staff knowledgeable about the food and wines.

Citrus and Vine is also open for breakfast (Monday, Saturday and Sunday) and lunch, and is closed Tuesday and Wednesday.

For me, this new addition to Phillip Island dining is a winner!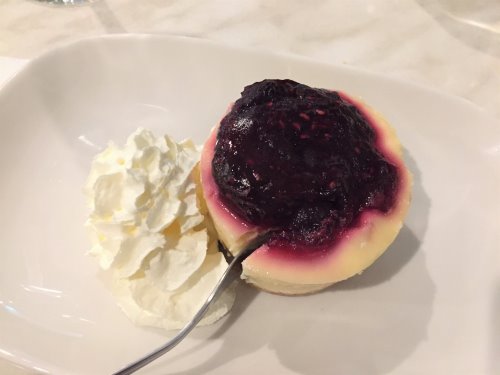 ---
Winter on Phillip Island
Winter is upon us.

The fires have been lit and the warm clothes dug out of the wardrobe.

However, don't let a bit of cold weather keep you away from Philip Island. There is still plenty happening over the winter months and as a bonus, without the summer crowds!

See what you can do in winter on Phillip Island here: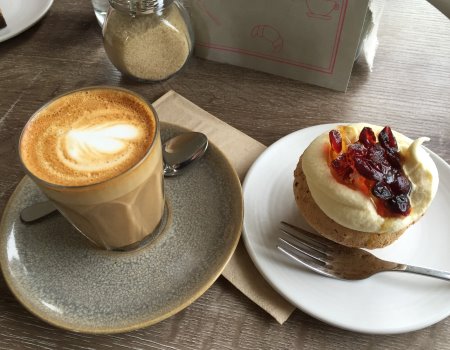 ---
What's On In June
June 7/9 – Shannons Nationals (motor racing)

June 8 – Island Craft Market

June 9 – Island Makers Market

June 16 – Sunday Jazz

June 22 – Churchill Island Farmers Market

June 22 - Market on Chapel

Phillip Island Events
---
Comments? Ideas? Feedback? I'd love to hear from you. Just reply to this e-zine and tell me what you think!

See you next month!