June 2023: Issue #067
---
Hello,

Welcome to Island Hopper! I hope you will discover lots about Phillip Island and the surrounding area.
---
World Ocean Day
World Ocean Day takes place annually on June 8.

Do you know our oceans cover 70% of the planet and host 80% of the world's biodiversity?

The World Ocean Day concept was originally proposed in 1992 by Canada's International Centre for Ocean Development and the Ocean Institute of Canada at the Earth Summit – the UN Conference on Environment and Development in Rio de Janeiro, Brazil. The Ocean Project started global coordination of World Ocean Day in 2002.

"World Ocean Day" was officially recognised by the United Nations in 2008. This international day supports the implementation of worldwide Sustainable Development Goals and fosters public interest in the protection of the ocean and the sustainable management of its resources.

Our oceans face many issues. These include marine and plastic pollution. Marine pollution covers abandoned fishing nets, which can entangle ocean life and smother coral reefs. Plastic pollution mostly comes from people's homes via mis-managed waste, particularly in Asian countries. Overfishing and illegal fishing are depleting fish stocks at a great rate. Run-off from agricultural fertilisers and pesticides into oceans via rivers is impacting on the health of coral reefs.

What can we do? We can help our oceans by choosing sustainable seafood, campaigning for change through various organisations, and keeping our oceans and beaches clean by reducing our plastics usage.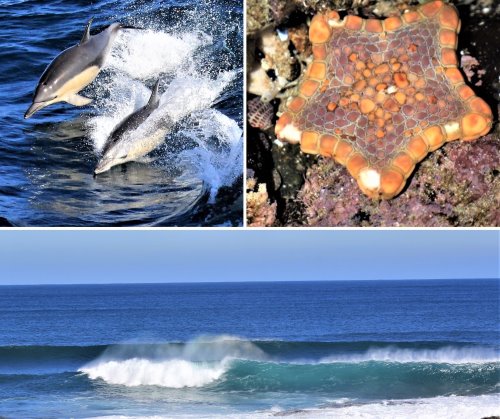 ---
Island Whale Festival
The Island Whale Festival returns from June 30 to July 2, coinciding with the Victorian winter school holidays.

The annual whale migration from the Antarctic begins in January, when 60,000 humpback whales leave the cold Antarctic waters. Some go up the west coast of Australia while about 40% travel up the east coast.

From the coast of Phillip Island, we see them between June and August as they make their way the warm Queensland waters.

Off Phillip Island, we generally see groups (pods) of two to five adults and sub-adults.

Festival activities this year include an Ocean Film Festival, Whale Blessing Ceremony on Cowes Beach and Pop-Up Art Show at The Nobbies.

At the festival hub at St Phillip's Parish Hall there will be music and entertainment, face painting, interactive activities for children, plus a full program of talks and presentations. During whale season, follow the Bass Coast Whale Trail or take a whale cruise with Wildlife Coast Cruises.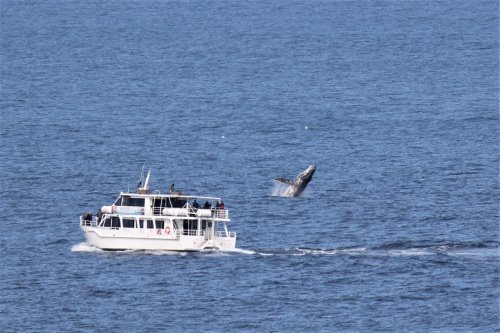 ---
Winter On Phillip Island
Winter is upon us but that is no reason to stay inside!

Discover what you can see and do on Phillip Island during the winter months.

Winter on Phillip Island


---


June 3 – Churchill Island Farmers Market

June 10 – Island Craft Market

June 10 – Island Foreshore Market

June 17 – Newhaven Market

June 18 – Phillip Island Jazz Club

June 30/July 2 – Island Whale Festival

Phillip Island Events


---
Comments? Ideas? Feedback? I'd love to hear from you. Just reply to this e-zine and tell me what you think!

See you next time!