November/December 2020: Issue #049
---
Hello,

Welcome to Island Hopper! I hope you will discover lots about Phillip Island and the surrounding area.

Victoria is slowly opening up after a very difficult year.

Many events on Phillip Island have had to be cancelled or postponed.

The events listing below is very fluid as markets start to come out of enforced hibernation, so always check before going.

However, the rhythm of nature continues with the island's wildlife going through their usual seasonal cycles – the shearwaters have returned, the whales are returning to Antarctica, the penguins are breeding and female fur seals wait to give birth - just to name a few.

With our lives seemingly slowed down, I thought it might be a good time to explore some of Phillip Island's history, particularly events that occurred in the months of November and December.
---
Some Phillip Island History
Newsletter readers may remember in previous editions, my stories of local racehorse, Wollamai, and also the Cape Woolamai granite quarry and sinking of the Kermandie.

The fate of Captain Grossard is more visible, with his lonely grave overlooking Westernport Bay at Ventnor seen by many visitors.

In November 1875, Phillip Island pioneer Captain John Cleeland of Newhaven won the Melbourne Cup with his horse, Wollamai.

The first task on Wollamai's journey to fame was to swim the east channel from Cape Woolamai to San Remo.

Then, in an interesting twist on today's training regimes, Wollamai was then walked the 140 kilometres to Flemington Racecourse in Melbourne, arriving only a few days before the great race.

To honour his win, the 2013 Melbourne Cup was on display at Woolamai House in that year.

At the Newhaven Visitor Centre, a bronze plaque set on a block of Cape Woolamai granite, acknowledges this wonderful piece of Phillip Island history.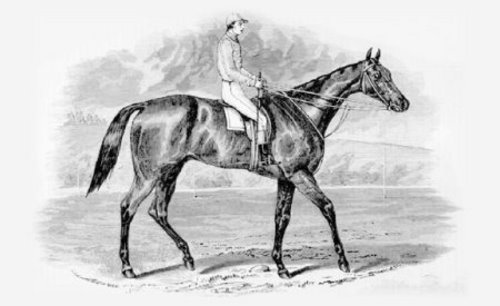 Wollamai
Another part of Phillip Island history with a Cape Woolamai connection is the sinking of the Kermandie on December 10, 1892.

The Kermandie had left the Cape Woolamai pink granite quarry with a load of granite in her hold, and also strapped on her deck. She then had a cargo of wool loaded in San Remo.

After sheltering from bad weather at Rhyll for a few days, the Kermandie set out for Melbourne, despite further dire weather forecasts.

Possibly due to the weather, or because of shifting cargo, or a combination of both, she disappeared.

It was soon after the sinking of the Kermandie, that the Cape Woolamai granite quarry was closed.

***

Captain William Grossard died at Ventnor on December 17, 1868.

On this day, he and Mr Frederick Grimwade were staying at the McHaffie residence in Ventnor and were preparing for a hunting trip.

Captain Grossard handed Mr Grimwade a loaded gun. Mr Grimwade, not being proficient with weapons, accidently discharged the firearm, fatally wounding Captain Grossard.

Before dying, he absolved Mr Grimwade of any blame and asked to be buried on the cliff near the sea, where his grave still looks out over the water at the end of Grossard Point Road, Ventnor.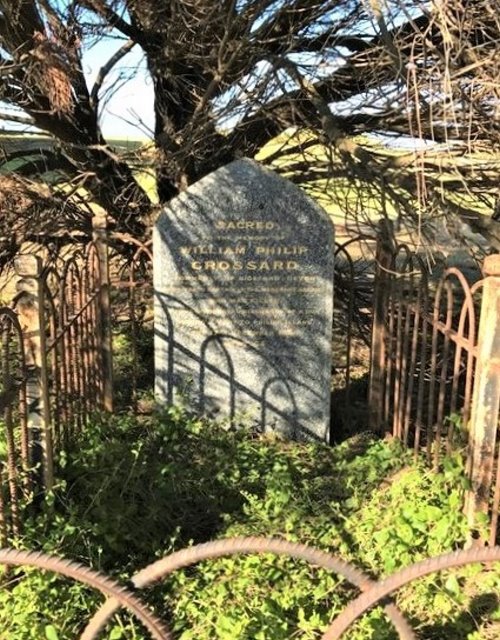 Grave of Captain Grossard
(Photo courtesy of WeekendNotes)
---
Wildlife Update
Visitors, or lack of, may have changed life for many on Phillip Island the last few months, but life for the island's wildlife continues according to the seasons.
The swamp wallaby can still be seen out grazing in the early mornings and evenings.
Echidnas have left their burrows and come out of their winter hibernation. Soon, females will lay one egg directly into the pouch with the young, called a "puggle", staying in the pouch for about 3 months.
Our cold-blooded reptiles can be seen sunning themselves in warm, sunny places. Look out for shy blue-tongued lizards but beware copperhead snakes on walking tracks!
Click on the link to the Phillip Island Nature Parks nature update to see what is happening with other Phillip Island wildlife.

PINP Spring Update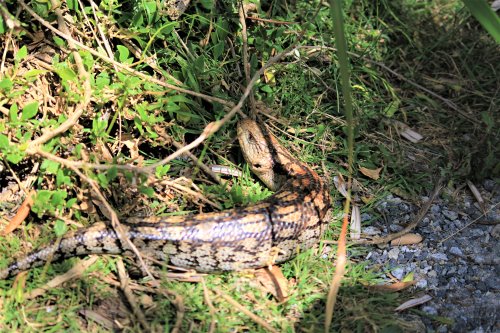 Blue-tongued Lizard
---
What's On In November/December
(Note: the below information is subject to change )

November 7 – Churchill Island Farmers Market

November 13/15 – Phillip Island Jazz Festival (cancelled)

November 14 – Island Craft Market (cancelled)

November 21 – Phillip Island Food & Wine Festival (postponed)

November 28 – Churchill Island Farmers Market (status unknown)

November 28 – Market on Chapel (cancelled)

November 28/29 – Island Magic Car Racing

December 12 – Island Craft Market (status unknown)

December 26 – Churchill Island Farmers Market (status unknown)

December 26 – Market on Chapel (status unknown)

Phillip Island Events
---
Comments? Ideas? Feedback? I'd love to hear from you. Just reply to this e-zine and tell me what you think!

See you next month!