August 2016: Issue #006
---
Hello,

Welcome to Island Hopper! I hope you will discover lots about Phillip Island and the surrounding area.

This time of year the Cape Barren geese eggs are starting to hatch. Look for the gorgeous ducklings around Phillip Island. August is also the time to remember our veterans on Vietnam Veterans Day.
---
Saved From Extinction
When I first came to Phillip Island, over 20 years ago, to see a Cape Barren goose in the paddocks was a thrill, a rare treat!

Now, they are everywhere and in great numbers with the island's population estimated at 2,000.

They have become a favourite for visitors and locals alike, especially this time of year when the young are hatching. All over Phillip Island, gorgeous striped ducklings, under the watchful eye of parents, are now out grazing.

Pairs are territorial and can be seen in the same location year after year with a new clutch of young.

Unfortunately, however, they are not the favourites of local farmers. Farmers trying to establish or improve pasture are losing thousands of dollars as the geese eat up all the seed.

All attempts to deter the geese have failed and now some farmers are applying for permits to cull numbers on their properties.
First seen by early explorers on Cape Barren Island, part of the Furneaux Group, between Victoria and Tasmania, these handsome birds were given the name of Cape Barren geese and are unique to Australia.
Even so, they are not true geese, resembling both geese and shelducks.
Since early times they were hunted for food by sealers and their descendants. After the collapse of the sealing industry, they were killed as agricultural pests.
This destruction almost led to the extinction of the Cape Barren goose.
A love of birds by the grandfather of Mr Rob Niall of Melbourne, was instrumental in saving the Cape Barren goose. The birds he bred at his Mornington Peninsula property offered the genetic diversity necessary for the breed to survive.
This is a delightful little-known part of Australia's history.
Read Rob's recollections of his grandfather's birds here
Although now fully protected, Cape Barren geese are still listed as "vulnerable" in Victoria.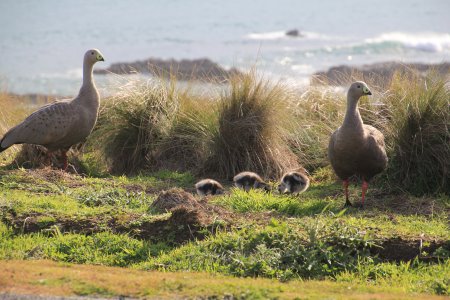 ---
Food and Wine
It's lovely to walk into Rusty Water Restaurant and Bar on a cold, wintery Friday night. There's a friendly greeting plus a roaring wood fire – what more could you want? Well there is actually live music too – we are entertained by local folk/country performer Theresa Dixon.
We start with a shared platter of dips, cold meats and olives with crusty bread for non-coeliacs and crackers for the gluten intolerant. The meats aren't gluten free but it's not a problem – there are plenty of olives and dips!
For main I have spaghetti with seafood which was a great choice. Not smothered in a rich creamy sauce, it had just the right amount of oil dressing – delicious. I will definitely have it again.
Rusty Water Brewery is changing its name to Phillip Island Brewing Co in the near future, with ale names reflecting the island, such as Shipwreck IPA, named for The Speke, which foundered on a reef at Kitty Miller Bay in 1906.
Unfortunately beer isn't for coeliacs so we order a local Purple Hen Winery pinot noir.
And Phillip Island Brewing Co ales are available at the winery. I love how locals support each other.
The restaurant will remain known as Rusty Water for now.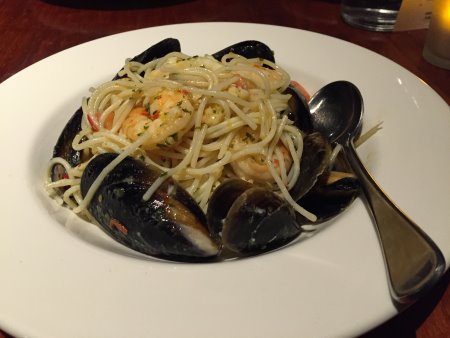 ---
Vietnam Veterans Day
Vietnam Veterans Day is August 18, the anniversary of the Battle of Long Tan.

This year marks 50 years since the battle, which was one of the largest engaged by Australians in the Vietnam War and the costliest, with 18 Australian servicemen killed.

Phillip Island's National Vietnam Veterans Museum has recently acquired an M113A1 Armoured Personnel Carrier.

These vehicles were extensively used in the war, their main purpose being to transport troops.

During the Battle of Long Tan, APC's were used to get reinforcements to the besieged D Coy, a difficult job during torrential rain. Although coming under fire, they reached their position and the enemy attacks faded.

After the battle, the APC's, with internal lights on and hatches open, formed a large square to guide incoming evacuation helicopters.

This latest acquisition adds to the wonderful collection of vehicles assembled at the National Vietnam Veterans Museum – a credit to all those involved.

National Vietnam Veterans Museum
---
Comments? Ideas? Feedback? I'd love to hear from you. Just reply to this e-zine and tell me what you think!

See you next month!

www.phillip-island-balcony.com