September 2016: Issue #007
---
Hello,

Welcome to Island Hopper! I hope you will discover lots about Phillip Island and the surrounding area.
---
South Gippsland Day Trip
Now that spring is here and the wattle is flowering, it's the perfect time for a day trip around the beautiful green hills of South Gippsland.

From Phillip Island head along the Bass Highway into Wonthaggi, then follow the signs to Kongwak.

Kongwak Market is open every Sunday. Spend a bit of time browsing the stalls which sell art and craft, collectables, fresh local produce, books and hot food and more.

Fuel up with a coffee for the drive to Loch via Korumburra.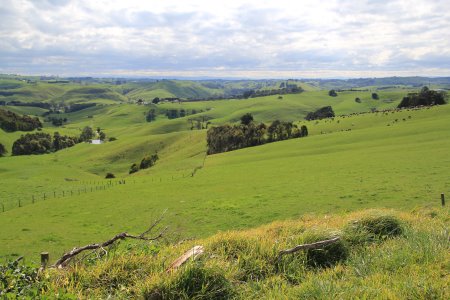 Loch, just off the South Gippsland Highway, is a quaint village and a great spot for day trippers.
The main street is lined with cafes plus shops selling crafts, antiques, curios and home wares.
Loch Brewery & Distillery dominates, located in a beautiful 100 year old brick building which had originally been a bank. Drop in to sample some ales and spirits.
We stopped in at Rustic Cacao Factory and Café. Here the owners have fused Spanish and Australian tastes with a menu of grills, served with your choice of chilli sauce from a range produced on the premises. With names like "nuclear" and "devastation" you can get the idea of the degree of hotness!
Do you know there is a scale that measures the heat of chillies? It's called the Scoville Scale.
The chillies are actually grown by the owners so it's a seriously authentic local product!
We just settled on the hot chocolate which, with a hint of cinnamon, was simply delicious.
After a wander around the village, including a visit to the suspension bridge over picturesque Allsop Creek, we drove 2 kilometres out of town up to Cape Horn Lookout.
Although only about 200 metres above sea level, the views are wonderful, from the snow on Mount Baw Baw to the Eureka Tower in Melbourne and around to Westernport Bay.
Bring your binoculars to fully appreciate the view.
On the South Gippsland Highway just west of town is the Gippsland Wine Company.
We had an informative afternoon learning about different grape varieties from vigneron Mark. The tasting includes 8 wines. Visitors can also buy a glass or bottle to simply enjoy in the friendly ambience.
The cellar door looks over the Loch valley and is the perfect spot to spend a few hours, especially in summer under the shady verandah.
From Loch continue along South Gippsland Highway for about 8 kilometres, turning left into St Helier Road.
Choose a route back via The Gurdies or shorten your trip by driving to Grantville and then to Phillip Island.
On your trip there are two cheese factories worth a visit. Prom Country Cheese at Moyarra, between Kongwak and Korumburra, offers award winning sheep milk cheeses.
Handmade artisan cheeses can be found at Bassine Cheese on the Bass Highway near Bass.
Note that both factories are closed during winter months, usually around July/August.
---
Food and Wine
Who would have thought Phillip Island needed another café?

Not me, but the new The Waterboy Café in Cowes (opened in June) has quickly become an island favourite so it just goes to show.

Open for breakfast, lunch or just a coffee, the café is a popular spot.

Recently we went for Sunday breakfast. It was crowded, and not only with people. Outside the dog water bowls had a nice little crowd tied up nearby as well!

My favourite Sunday breakfast is eggs so I ordered the poached free range eggs on gluten free bread with smoked salmon. No complaints here!

All washed down with numerous cups of tea and the Sunday paper on the side.

This café will be a hit with summer visitors.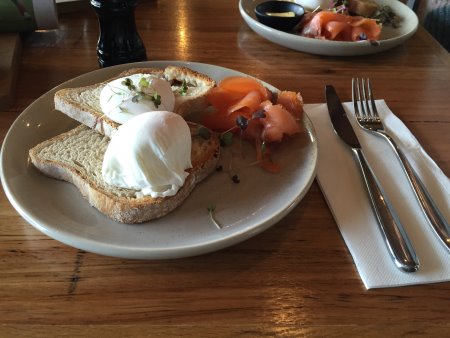 ---
Mystery and Conspiracy
I love a good story and a touch of conspiracy.

And the provenance of the cannon displayed in the garden at Churchill Island Heritage Farm is controversial.

According to the Amess family, who lived on the island at the time, the cannon came from the "Shenandoah", an American Civil War ship of the Confederate States.

Shenandoah left London in 1864 with the intention of disrupting American whaling fleets in the Bering Sea (whale oil was used for industry).

Shenandoah arrived in Melbourne in January/February 1865 and underwent repairs at Williamstown.

Sadly, the claim that the cannon was a gift from the captain of Shenandoah has been proved false.

Opponents of the gift theory put forward that the cannon at Churchill Island is not of the same type carried by Shenandoah. There are differing opinions on whether Samuel Amess, a councillor who later became Lord Mayor of Melbourne, was of sufficient importance to receive a gift of this sort.

Plus, the giving of weapons to foreigners was actually an illegal act.

It is possible the cannon came from a merchant ship, one of the "prizes" captured by Shenandoah before reaching Melbourne. However there is no mention of it in prize lists.

There are so many twists and turns in this mystery it seems it will never be solved.

Meanwhile, I wonder if there is any connection to the cannon ball found on a Phillip Island farm and now displayed in the Phillip Island Historical Museum.....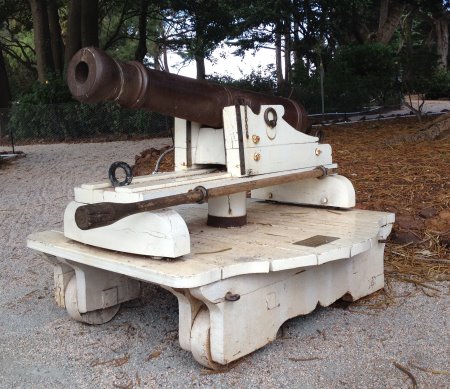 ---
What's On in September
September 9/11 - Shannons Nationals (Motor racing)

September 10 - Island Craft Market

September 18 - Phillip Island Jazz Club

September 24 - Churchill Island Farmers Market

September 24 - Market on Chapel
---
Comments? Ideas? Feedback? I'd love to hear from you. Just reply to this e-zine and tell me what you think!

See you next month!

www.phillip-island-balcony.com